What happened to Kristian Blummenfelt in Dubai?
Kristian Blummenfelt reflects on a frustrating day in his Dubai report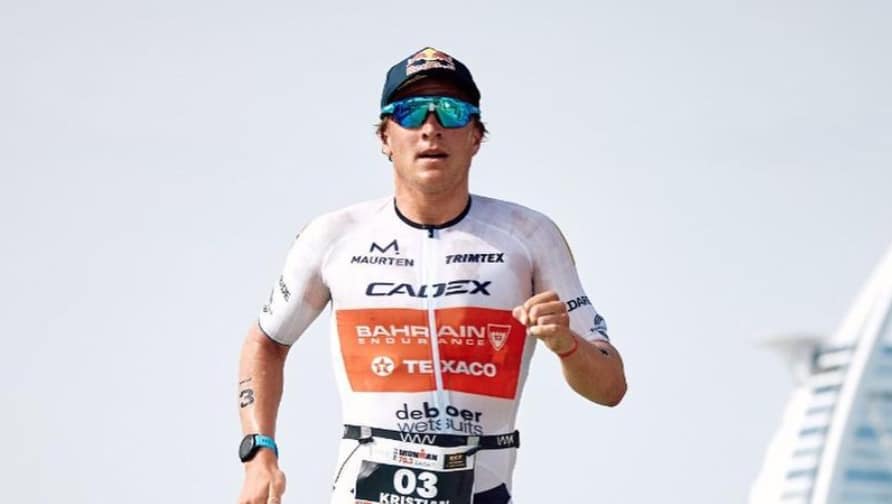 Very few things went right for the Olympic champion Kristian Blummenfelt at the IRONMAN 70.3 Dubai in his own words "a shitty day from start to finish" commented on the web tri247.
In the second part of 2021, the Norwegian shone in all the distances in which he competed, taking Olympic gold in Tokyo, the ITU World Triathlon Series and later achieving the best time in history in an IRONMAN race.
It is not surprising then that "Big Blu" in Dubai was the great favorite in his middle distance debut in 2022. However, his performance was not what neither he nor his fans expected
Blummenfelt finished in 10th position, about 23 minutes behind winner of the race, the Belgian Marten Van Riel.
What happened to him?
However, we can't just stick with the statistics, as several incidents occurred in the race. A bad start in swimming and a breakdown in the bicycle were the origin of the disaster.
Kristian commented: "HIt's been a horrible day from start to finish. I tripped at the start of the swim and came out last. I was not able to reach the feet of the five of the breakaway in the water.
Regarding the cycling segment, he commented "I rode quite hard and with good power for the first 45k, but even so I lost another 2+min compared to those in front.
Then I had a puncture after 60k but I was too far from the front to fight for the win at this point".
St. George his first big goal
The great goal that the Norwegian has set for this start of the season is IRONMAN World Championship 2021 in St George on May 7.
Next, the Norwegian will try to reach the U7 mark together with the British Alistair Brownlee in early June, before returning to aim for IRONMAN World Championship glory in Kona in October.