What result does Mario Mola need to be the Gold Coast world champion?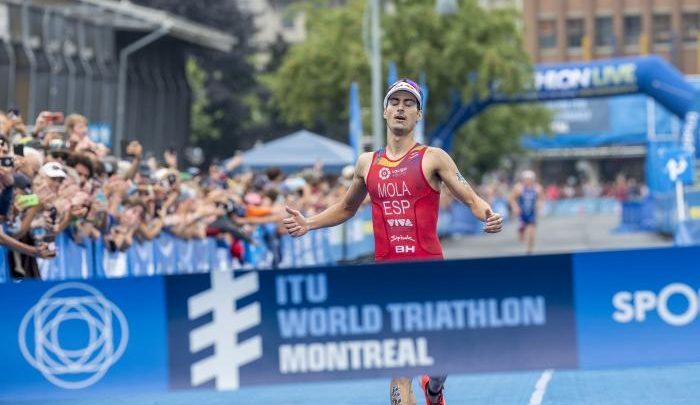 With a top 14 Mario Mola will be world champion for the third time.
This weekend, the Grand Final of the WTS in the Australian city of Gold Coast, city that brings good memories for Mario Mola, since precisely there he was proclaimed junior world champion in 2009 and where in recent years he has achieved two victories (2017 and 2016) and a second place (2015).
Mario is presented in the Spruce Bottom with 4.925 points with an 824 lead over the second-ranked player, the Australian Jacob Birtwhistle who adds 4.101 points. Third in the ranking of the WTS is the French Vicent Luis with 3.810.
What position does Mario Mola have to reach in Gold Coast to be the world champion again?
Mario depends on yourself and with the income you have on Birtwhistle Needs at least to be 14º (or better) in Gold Coast. With that result, he would be mathematically World Champion, regardless of what the rest of his rivals do.
If Mario gets a position between the 15ª and 17ª, you need Birtwhistle does not achieve victory in Gold Coast, while if Mario reaches the finish line between the 18ª and 21ª squares, he needs the Australian to not be a podium.
About Vicen Luis, if the Frenchman wins in Gold Coast, Mario Mola would be world champion if it is top 29 and if Birtwhistle it's not top4
In conclusion, Mario Mola arrives at Gold Coast with the highest income in history and seeing the performance of the Balearic Islands in recent years, only bad luck can prevent triple world champion.
Mario has been from 2015 since March (WTS from Auckland where he was 15º), always being top14 in all the competitions he has done, and to see a similar result it would be necessary to go to the 2012 year in the Grand Final also in Auckland.
Photos: ITU

SANTINI born with the aim of offering unique garments to athletes passionate about cycling and triathlon. Enjoy a unique experience in comfort while wearing clothes with exclusive style and the maximum technology that guarantee greater performance. Unique garments designed by and for the Triathlete.