53% of the country will be in phase 1 on Monday, what affects us in sports?
Madrid, Barcelona and Castilla León go to Phase 1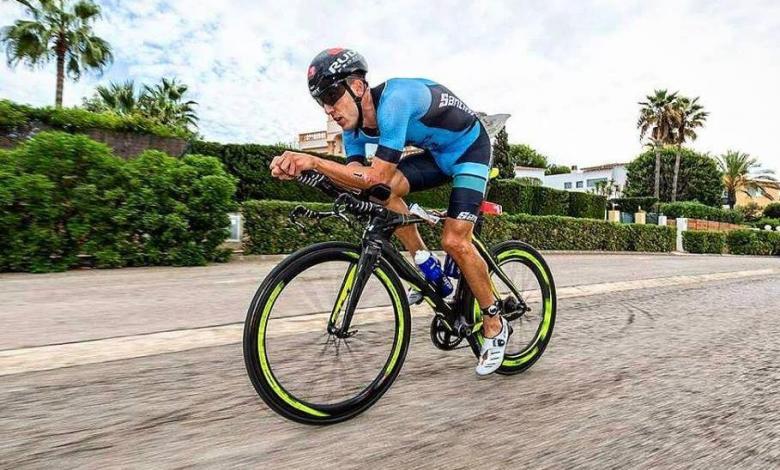 53% of Spaniards will be from next Monday, May 25 in the phase 1 of the de-escalation
Finally, the Community of Madrid, the metropolitan area of ​​Barcelona and all the provinces throughout Castilla y León are incorporated, with Phase 0 no longer in Spain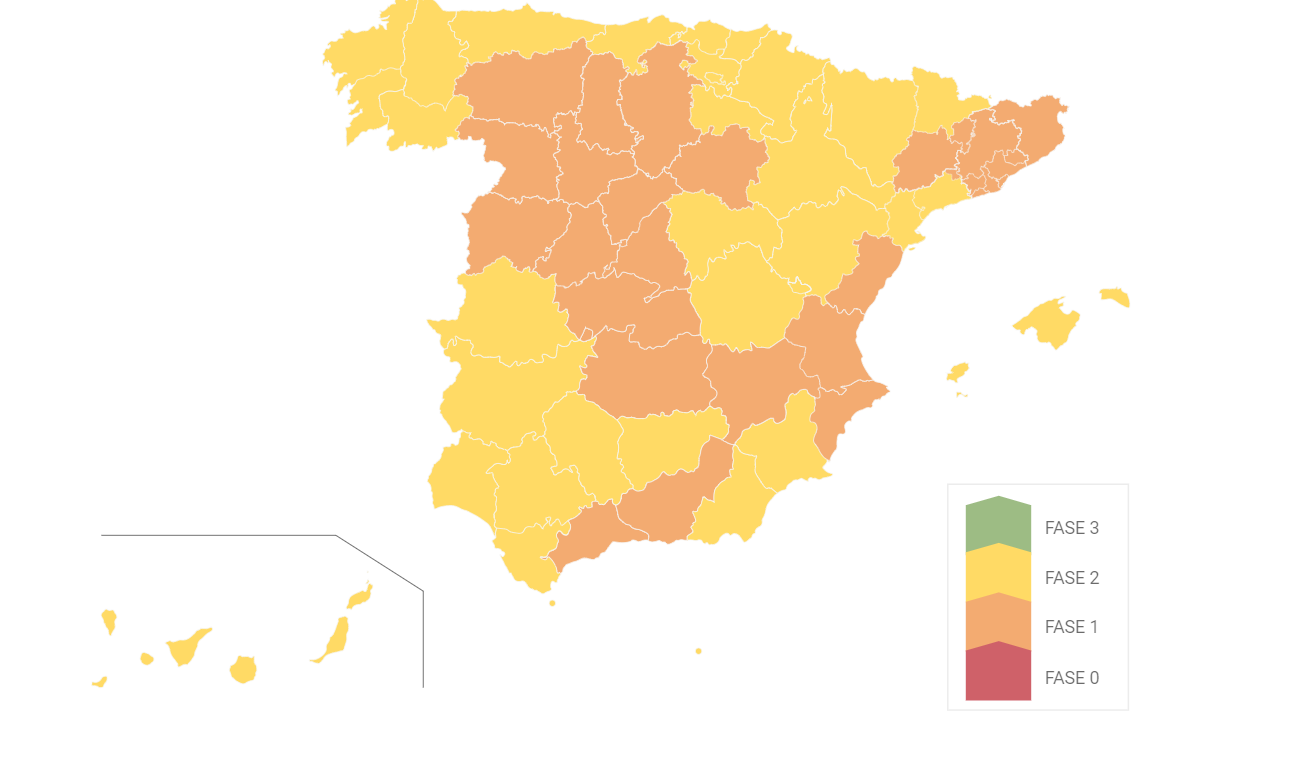 This is what can be done in each phase
In general the Phase 1 allows:
The terraces of the premises are opened, limiting the tables allowed to 50%.
Group meetings with friends or family of up to 10 people both at home and on the tables of the terraces of the bars
Opening of shops of up to 400 square meters with a limited capacity of 30% and as long as a minimum distance of 2 meters between customers is guaranteed. No appointment is necessary.
The open-air markets, with a limitation to 25% of the usual positions
Use of discovered sports facilities (without roof or walls) outdoors, except swimming pools and other water areas, individually and in pairs in sports that allow distance such as tennis.
Travel outside the province will not be allowed or island of residence until reaching the "new normal".
Opening of hotels without use of common areas.
Museum opening at 30%
Phase 1 and sport
A distinction is made between professional, federated and non-professional sports.
Federated athletes may train twice a day between 2:6 a.m. and 00:10 a.m. and between 00:20 p.m. and 00:23 p.m., and within the limits of the province in which they have their home.
You can also take walks in a radius of 1 kilometer from the home accompanied by a person living in the same time zones as practicing sport.
The 2 Phase
Consumption within the premises will be allowed with table service and always seated. Therefore, it is not possible to be on the bars of the bars.
Se Malls will open to the public prohibiting the permanence in the usual common areas and recreational areas of these centers and with a limited capacity of 40%.
Beaches and pools will open for bathing in phase 2 with the capacity reduced to 30%, as long as it allows to respect the safety distance of two meters between users.
Opening of covered sports centers 30% of the capacity.
Allowed play sports at any time to people up to 70 years old except for the time sections for the walks of elderly and vulnerable citizens.
Phase 2 and sport
Outdoor sports shows and activities with limited capacity will be allowed, in terms similar to the cultural and leisure activities of this Phase.
AAccess to sports facilities in closed spaces without public (only for sports where there is no contact or the risk of contagion is low).
May group training in professional leagues, and basic regimen among non-professionals that can be relayed
They can return its championships (behind closed doors) and sports without risk of contagion due to proximity to other people
If you need to go out to train abroad (cycling, water sports, for example), se will respect the same indications as in the previous phase, respecting in any case the instructions issued in this regard by the Government for access to public spaces.
In addition, in phase 2, those under 70 years of age pthey can do sports at any time, except those reserved for the elderly, that is, at all hours except between 10:00 and 12:00 and between 19:00 and 20:00.
To carry out these trainings, the federated will be able to freely access those natural spaces where they must carry out their sports activity like sea, rivers, or reservoirs, among others
As for active and nature tourism, groups are limited to 20 people.
You can proceed to reopening of natural parks as long as they do not exceed 20%