Who has been the youngest winner of the IRONMAN in Hawaii?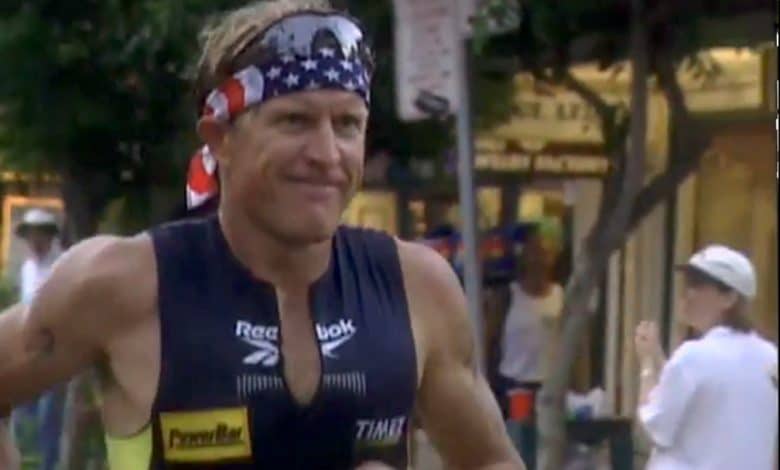 El IRONMAN World Championship Kona (Hawaii) is the mecca of triathlon and is the test that every professional triathlete wants to win to enter the history of the greats of this sport.
During all the years that this competition has been held, the first edition was in 1978, 44 champions and 43 champions.
Who have been the youngest triathletes to win the IRONMAN Hawaii?
The youngest winners to win IM Kona have been Kathleen McCartney (in February 1982) and Sylviane Puntous (1983) both with 22 years.
The youngest male winner was Scott Tinley (in February 1982) with 25 years.
And in the 2.000s, who have been the youngest?
It should be noted that most of the "young people" who have won Kona were in the first editions in which the IRONMAN in Hawaii was held.
Currently (2.000s) Daniela Ryf She has been the youngest triathlete to win when she was 28 years old in 2015, although there are 11 triathletes who won the title younger than her.
As for the male triathletes, the youngest were Faris Al-Sultan (won when he was 27) and Kristian Blummenfelt (aged 28 when he won at St. George 2022) and are the only winners from the 2000s under the age of 30.
IRONMAN World Champions List (Men)
| Year | Winner | Time | Age |
| --- | --- | --- | --- |
| 1982 Feb | Scott Tinley | 09:19:41 | 25 |
| 2022 October | Gustav Iden | 07:40:24 | 26 |
| 1980 | Dave Scott | 09:24:33 | 26 |
| 1997 | Thomas Hellriegel | 08:33:01 | 26 |
| 2005 | Faris Al-Sultan | 08:14:17 | 27 |
| 1978 | Gordon Haller | 11:46:58 | 27 |
| 1996 | Luc van Lierde | 08:04:08 | 27 |
| 1982 | Dave Scott | 09:08:23 | 28 |
| 1988 | Scott Molina | 08:31:00 | 28 |
| May 2022 | Kristian Blummenfelt | 07:49:15 | 28 |
| 1998 | Peter Reid | 08:24:20 | 29 |
| 1994 | Greg Welch | 08:20:27 | 29 |
| 1985 | Scott Tinley | 08:50:54 | 29 |
| 1983 | Dave Scott | 09:05:57 | 29 |
| 1984 | Dave Scott | 08:54:20 | 30 |
| 2001 | Tim DeBoom | 08:31:18 | 30 |
| 1999 | Luc van Lierde | 08:17:17 | 30 |
| 2012 | Pete Jacobs | 08:18:37 | 30 |
| 2014 | Sebastian Kienle | 08:14:18 | 30 |
| 2017 | Patrick Lange | 08:01:40 | 31 |
| 2004 | Normann Stadler | 08:33:29 | 31 |
| 2002 | Tim DeBoom | 08:29:56 | 31 |
| 2000 | Peter Reid | 08:21:01 | 31 |
| 1989 | Mark Allen | 08:09:14 | 31 |
| 1986 | Dave Scott | 08:28:37 | 32 |
| 1990 | Mark Allen | 08:28:17 | 32 |
| 2018 | Patrick Lange | 07:52:39 | 32 |
| 1981 | John howard | 09:38:29 | 33 |
| 1987 | Dave Scott | 08:34:13 | 33 |
| 1991 | Mark Allen | 08:18:32 | 33 |
| 2006 | Normann Stadler | 08:11:58 | 33 |
| 2007 | Chris McCormack | 08:15:34 | 34 |
| 1992 | Mark Allen | 08:09:08 | 34 |
| 2015 | Jan Frodeno | 08:14:40 | 34 |
| 2003 | Peter Reid | 08:22:35 | 34 |
| 2013 | Frederik Van Lierde | 08:12:29 | 34 |
| 2016 | Jan Frodeno | 08:06:30 | 35 |
| 1979 | Tom Warren | 11:15:56 | 35 |
| 1993 | Mark Allen | 08:07:45 | 35 |
| 2008 | Craig Alexander | 08:17:45 | 35 |
| 2009 | Craig Alexander | 08:20:21 | 36 |
| 1995 | Mark Allen | 08:20:34 | 37 |
| 2019 | Jan Frodeno | 07:51:13 | 38 |
| 2011 | Craig Alexander | 08:03:56 | 38 |
| 2010 | Chris McCormack | 08:10:37 | 38 |
List of IRONMAN World Champions (Women)
| Year | Winner | Time | Age |
| --- | --- | --- | --- |
| 1983 | Sylviane Puntous | 10:43:36 | 22 |
| 1982 Feb | Kathleen McCartney | 11:09:40 | 22 |
| 1984 | Sylviane Puntous | 10:25:13 | 23 |
| 1986 | Paula Newby-Fraser | 9:49:14 | 24 |
| 1982 | Julie Leach | 10:54:08 | 25 |
| 1988 | Paula Newby-Fraser | 9:01:01 | 26 |
| 1987 | Erin Baker | 9:35:25 | 26 |
| 1985 | joanne ernst | 10:25:22 | 26 |
| 1989 | Paula Newby-Fraser | 9:00:56 | 27 |
| 1980 | Robin Beck | 11:21:24 | 27 |
| 1979 | Lyn Lemaire | 12:55:38 | 27 |
| 1978 | Gordon Haller | 11:46:58 | 27 |
| 1981 | Linda Sweney | 12:02:32 | 28 |
| 2015 | Daniela Ryf | 8:57:57 | 28 |
| 2016 | Daniela Ryf | 8:46:46 | 29 |
| 2010 | Mirinda Carfrae | 8:58:36 | 29 |
| 1997 | Heather fuhr | 9:31:43 | 29 |
| 1991 | Paula Newby-Fraser | 9:07:52 | 29 |
| 1990 | Erin Baker | 9:13:42 | 29 |
| 2017 | Daniela Ryf | 8:50:47 | 30 |
| 2007 | Chrissie Wellington | 9:08:45 | 30 |
| 1992 | Paula Newby-Fraser | 8:55:28 | 30 |
| 1993 | Paula Newby-Fraser | 8:58:23 | 31 |
| 2008 | Chrissie Wellington | 9:06:23 | 31 |
| 1998 | Natascha Badmann | 9:24:16 | 31 |
| 2018 | Daniela Ryf | 8:26:18 | 31 |
| 2013 | Mirinda Carfrae | 8:52:14 | 32 |
| 2009 | Chrissie Wellington | 8:54:02 | 32 |
| 1999 | Lori Bowden | 9:13:02 | 32 |
| 1994 | Paula Newby-Fraser | 9:20:14 | 32 |
| 2022 | Chelsea Sodaro | 8:33:46 | 33 |
| 2014 | Mirinda Carfrae | 9:00:55 | 33 |
| 2000 | Natascha Badmann | 9:26:17 | 33 |
| May 2022 | Daniela Ryf | 8:34:58 | 34 |
| 2012 | Leanda Cave | 9:15:54 | 34 |
| 2011 | Chrissie Wellington | 8:55:08 | 34 |
| 1996 | Paula Newby-Fraser | 9:06:49 | 34 |
| 1995 | Karen smyers | 9:16:46 | 34 |
| 2001 | Natascha Badmann | 9:28:37 | 34 |
| 2002 | Natascha Badmann | 9:07:54 | 35 |
| 2019 | Anne Haug | 8:40:10 | 36 |
| 2003 | Lori Bowden | 9:11:55 | 36 |
| 2006 | Michellie Jones | 9:18:31 | 37 |
| 2004 | Natascha Badmann | 9:50:04 | 37 |
| 2005 | Natascha Badmann | 9:09:30 | 38 |