Triathlon News
Do you want to do something different? Solepana's nudist career
The test runs on a circuit of 5 kilometers with free registration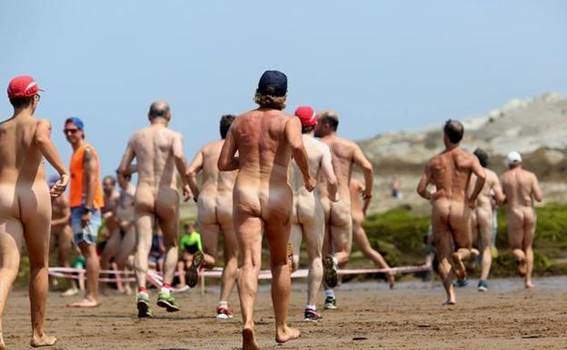 On July 14 the twentieth edition of the nudist career Sopelana "Patxi Ros" Grand Prize.
The test runs on a 5 kilometer circuit, where registration is free and can be done the same day of the race at Barinatxe Beach.
Barinatxe Beach, also known by the nickname «La Salvaje», is located between the town of Sopela and Getxo. Thanks to its strong waves and its steep cliffs, it is a perfect place for surfing and paragliding. In addition, it has a naturist area.
The race will start at 11:00 a.m. and, as usual, will consist of two categories: the testimonial, from 1 kilometer, and the absolute, of 5 kilometers.
There will be prize for the first three classified of the absolute race and all participants will receive a gift. In addition, there will be medals for the little ones.
The registration, which will be totally free, It can be done the same day of the race, on the Barinatxe beach.
Since it was cited, in 2017, to be held in July after several editions of autumn months, the participation shot up, with sixty runners two years ago and forty in that of last year.
Material for the race
In order to compete in this nudist race, it is only allowed to carry the basics to run: slippers, Socks, sunglasses y a cap to protect yourself from the sun.