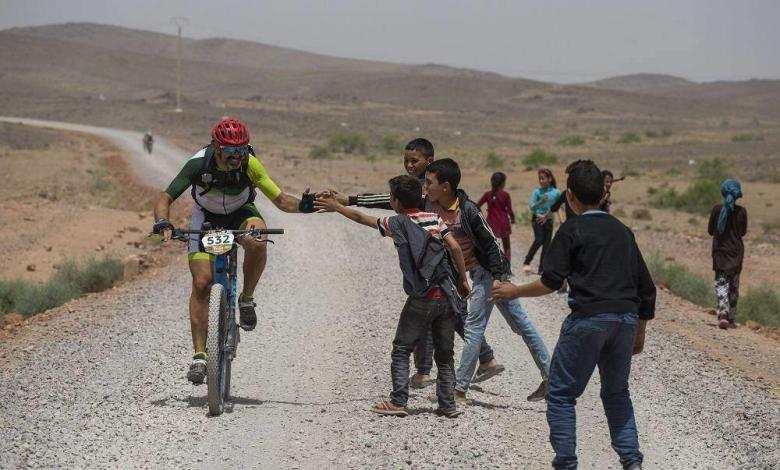 The new scholarships they will reward the two best solidarity projects that are presented with a free registration to the next edition of the Garmin Titan Desert
The objective of these grants is to offer models that motivate social development through sport
The 15ª edition of the Garmin Titan Desert launches the new Titan Life Scholarships, that will reward the two best solidarity projects that are presented and have as a free registration to the test aim to improve the society in which we live.
These grants will also serve to complete the Titan Life Program, as pointed out by the head of the program, José Codoñer: "Titan Life was born with two clear objectives: zero waste and help local society.
With the scholarships, we want to go even further and support solidarity projects, which are increasingly within the race ".
With the creation of these scholarships, the Garmin Titan Desert continues to demonstrate its solidarity character. Since its inception in 2006, the race has carried out different actions in this area such as the delivery of school supplies, a donation of more than 100 bicycles, as well as crutches and wheelchairs or more than 2.000 auditory reviews in the last 7 years .
For the creator of the Garmin Titan Desert and CEO of RPM-MKTG, Juan Porcar, "en the Titan, we have always wanted to go beyond sport. We are very clear that the test would not be understood without your host country, Morocco.
For this reason, our will has always been to try to return everything that he has given us throughout these 14 editions. The Titan Life Scholarships are a great complement to celebrate this 15th anniversary and we are already impatient to receive the first projects".
How to participate?
Projects that wish to apply for one of the two Titan Life Scholarships must be submitted in video format along with a brief description.
The reception process will open on November 21 and the deadline will be January 3 on 2020. For the election of the two winning projects there will be two phases: one of popular voting and another where a jury will choose among the 5 most voted projects.
Further information: https://www.titandesert.com/