Two triathletes die in the New York triathlon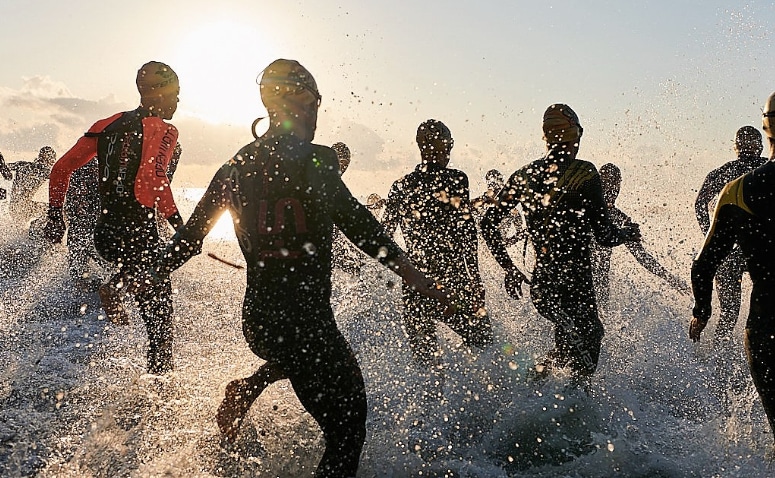 Two athletes died after suffering problems in the swimming event of a triathlon held in New York, bringing the death toll in this competition to three in three years.
A 40-year-old woman who was in critical condition died Monday. She had suffered two cardiac arrests during Sunday's swim meet, said race director Bill Burke.
The woman's family, from Elmhurst, Illinois, asked that her name not be released.
The other deceased was Michael Kudryk, 64, who was pulled unconscious from the Hudson River on Sunday. Police said he apparently suffered a heart attack.
Another 26 competitors had to be helped to get out of the water after suffering minor injuries or pain, police said.
Three years ago, a 32-year-old Argentine was unconscious in the water while participating in the test and died after being rescued. Coroners determined that he died of cardiovascular disease. The athlete did not know that he suffered from this problem, according to the organizers.
The competition authorities were evaluating raising the requirements for athletes to register, since until now the presentation of medical certificates or proof that they have participated in other triathlons is not required.
Burke called the deaths "a very, very sad event and tragedy," but said the weather on Sunday was optimal for racing, with warm temperatures and cloudy skies. The Weather Service said the temperature reached 31 degrees Celsius (89 Fahrenheit) with high humidity.
The annual triathlon includes a 1.600-meter (one-mile) swim, a 40-kilometer (25-mile) bike race and a 10-kilometer (just over six-mile) run.
The winners were Ben Collins in 1: 48: 11 among men and Rebeccah Wassner in 2: 03: 19 among women.
Source: terra.com.co