Raelert and Lidbury win the Thomas Cook 70.3 Mallorca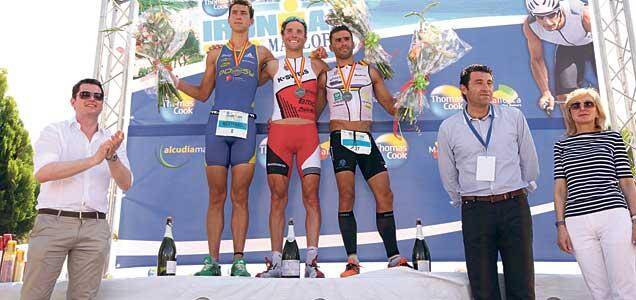 The German Andreas Raelert and the British Emma-Kate Lidbury were proclaimed winners in the first edition of 'Thomas Cook Ironman 70.3 Mallorca', which was played yesterday with departure and arrival in Alcúdia.
The test, in which more than 1.800 triathletes from 47 nations participated, consisted of 1'9 kilometers of swimming, 90 by bicycle and 21'1 of running. The podium in men was completed by the French Bertrand Billard and Sylvain Sudrie. The Hungarian Erica Csomor and the German Silvia Felt were second and third in females.
The starting gun for the ´Pros´ was at eight in the morning, in the bay of Alcúdia. It took only 23 minutes for the leading group, led by Raelert himself, to reach the transition zone to face the demanding bike circuit. Billard, who had never contested an ´Ironman 70.3´, was placed first and put in difficulties to Raelert, his German champion of the Ironman 2010 in Hawaii, who in the last 21´1 kilometers of race he pressed until he secured the victory after 3 hours, 53 minutes and 7 seconds.
"It was my first test of the year and I didn't know exactly how it would go, that's why I'm so satisfied. Congratulations to all those who have been able to finish and congratulations to the sponsors and the organization, it has been a fantastic race", explained Raelert.
source: diariodemallorca