Ramón Ejeda and Nuria Blanco are proclaimed Madrid Triathlon Champions in the Canal de Isabel II Cup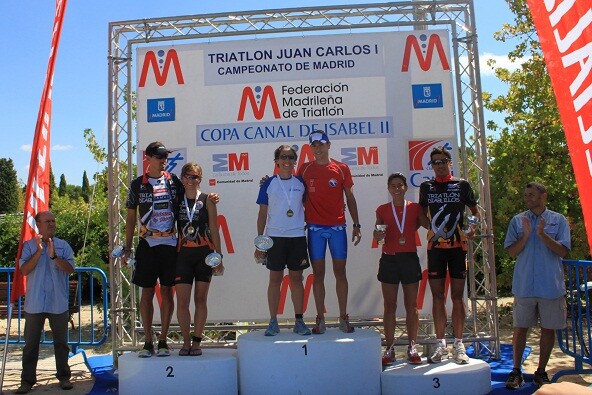 The Championship of Madrid disputed the past 4 of September in the park of Juan Carlos I has had a numerous affluence of popular and federated triathletes.
Among the highlights we find, among others, Dani Rodríguez, Ricardo Hernández, Pedro Miguel Reig and Ramón Ejeda, who finally took the victory in the elite men's category and the Madrid Triathlon Championship after having a fantastic race on a circuit easy but hard enough.
Ejeda crossed the finish line in first position followed by the Catalan Pedro Miguel Reig and Jordi Pascual, who did not score for the Championship. In this way, the Madrid podium was made up of Ramón Ejeda at the head, ahead of Alberto González del Tri-Val de Valdemoro and his teammate, Pedro Lumbreras del Diablillos de Rivas.
According to Ramón Ejeda, he has had very good feelings despite the fact that at first he did not finish feeling comfortable, but little by little he has been entering the race. Now his next goal is the Vigo Spanish Championship.
For her part, Nuria Blanco of the CTOA was proclaimed champion of Madrid and the women's event, ahead of Anais Tommy Martin of Diablillos de Rivas and Mónica Ayerra of Armadillos. In this category there have been no changes in the Madrid podium, since the first three triathletes were licensed by said community. Now the next objective of Madrid's Nuria Blanco is the Spanish Championship for autonomies in Melilla.