Movements in the PTO Ranking after the Triathlon European Open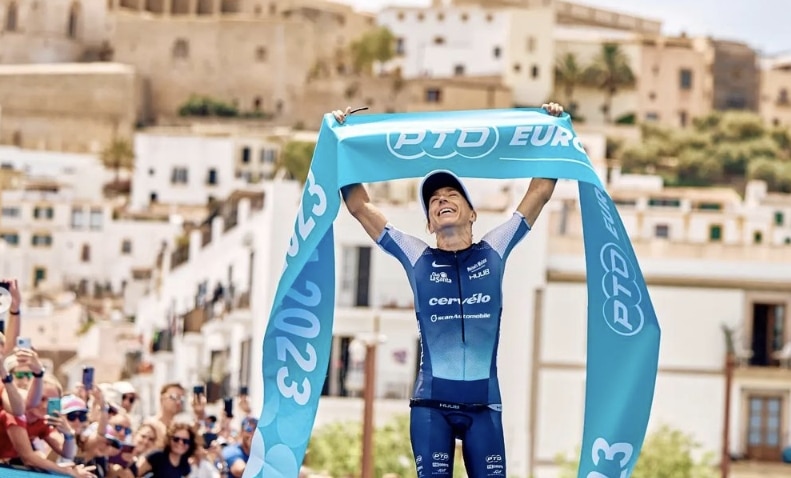 Anne Haug y Max Neumann h.They have been the main protagonists and the ones that have risen the most in the PTO Ranking after the european open Triathlon held in Ibiza.
But also this weekend other races have been held that have given points for the PTO 2023 ranking.
For example, the IRONMAN 70.3 St George or the Long Distance Triathlon World Championship.
Changes in the women's ranking
Haug pulled off a big win at the European Open, beating the top two ranked women, Ashleigh Gentle and Lucy Charles-Barclay.
Gentle and Charles-Barclay maintain first and second place, but Haug rises to third place with an average of 94.00 points in his three best tests in the last 12 months.
Emma Pallant with her fourth place has gained 3 positions and is now seventh in the Ranking.
On the other hand, Daniela Ryf and Kat Matthews dropped positions due to loss of points.
Changes in the men's ranking
In the men's category, Max Neumann, winner of the European Open, rose three positions and is now fourth in the ranking, while Kristian Blummenfelt, number one in the world is still at the top.
Gustav Iden and Magnus Ditlev rank second and third, respectively.
Alistair Brownlee, who returned to the competition, finished sixth and rises from position 39 to 21.
Lionel Sanders and Braden Currie both dropped positions in the rankings due to loss of points
Other notable athletes
In addition to the European Open, other tests were held where the French Marjolaine Pierré and Clement Mignon were proclaimed Long Distance Triathlon World Champions in Ibiza, which has made them rise in the ranking.
Sam long he won the IRONMAN 70.3 St George, and they maintain the sixth position in the ranking.
Top 10 Female PTO Ranking
| | | |
| --- | --- | --- |
| Job title | Athlete | Points |
| 1 | ASHLEIGH GENTLE | 95.99 |
| 2 | LUCY CHARLES-BARCLAY | 94.02 |
| 3 | ANNE HAUG | 94.00 |
| 4 | Paula Findlay | 91.98 |
| 5 | Chelsea Sodaro | 90.50 |
| 6 | LAURA PHILIPP | 89.72 |
| 7 | EMMA PALLANT-BROWNE | 89.29 |
| 8 | HOLLY LAWRENCE | 87.97 |
| 9 | Tamara Jewett | 87.48 |
| 10 | DANIELA RYF | 86.98 |
Top 10 Men's PTO Ranking
| | | |
| --- | --- | --- |
| Job title | Athlete | Points |
| 1 | KRISTIAN BLUMMENFELT | 96.15 |
| 2 | Gustav Iden | 95.83 |
| 3 | MAGNUS DITLEV | 93.42 |
| 4 | MAX NEUMANN | 92.72 |
| 5 | SAM LAIDLOW | 92.11 |
| 6 | SAM LONG | 91.68 |
| 7 | LEON CHEVALIER | 88.54 |
| 8 | DANIEL BAEKKEGARD | 88.03 |
| 9 | AARON ROYLE | 87.87 |
| 10 | BEN KANUTE | 87.78 |