Raúl Amatriain and Gurutze Frades are proclaimed champions of long distance Spain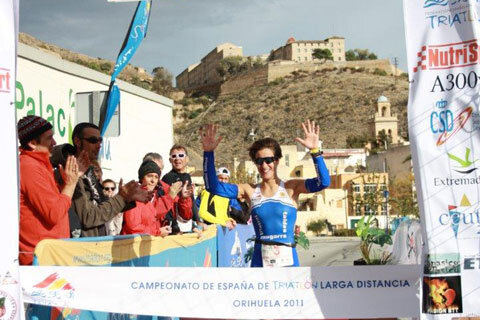 After Ibiza hosted the Long Distance World Championship in recent years, in 2011, the town of Orihuela has opened its doors to host this national event.
With the absence of the Spanish Medium Distance Champions Saleta Castro and Mikel Blanchart, who has competed this weekend in the Long Distance World Championship achieving 12th position, Raúl Amatriain from Club Lagunak Saltoki Trikideak has been proclaimed Champion of Spain in this modality, followed by CNSabadell triathlete Carlos Lopez Diaz and third place on the podium for Big Dutchman's canary David Rodriguez.
In the female category, the Mugarra Triatloi Taldea triathlete has won, Gurutze Frades ahead of Kirsten Mangelsdorf and Raquel Lombo.
More information: www.triatlon.org