Triathlon News
Raúl Amatriain and Margarita Vic are proclaimed Champions of Spain Duathlon LD.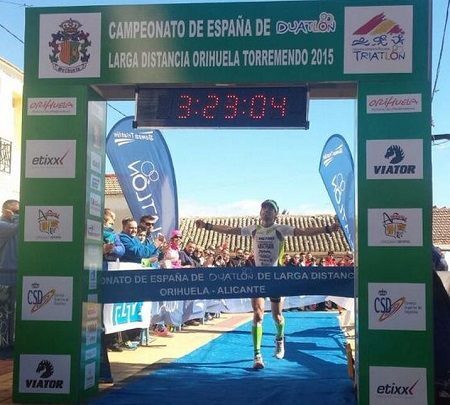 The protagonist has been the wind with gusts superior to the 50km / h
Winds of the wind were held in Duathlon of Orihuela 90.0 this morning, hosting the Spanish championship of the modality. Where Raúl Amatriain has revalidated the title and Margarita Vic has won the victory in women proclaiming champions of Spain
For the second consecutive year, the district of Torremendo became the seat of this Spain Championship. A route formed by two laps of 8,5 km of running race, which has passed through the old town and entering the rural roads that cross the Pantano de La Pedrera and the Sierra de La Escalona, ​​distinctive of the biodiversity of this Vega Baja del Segura area.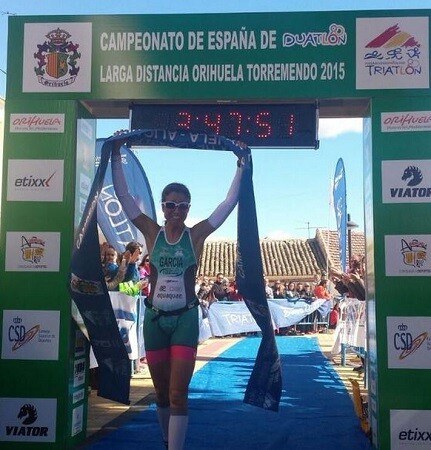 The strong gusts of wind were another obstacle to beat during the 66 km of the cycling segment. Two turns of 33 km integrated by fourteen reps whose length varied between the 500 and 1 km. Finally, a lap of 8,5 km of race running again around the Pantano de la Pedrera from Alicante, before crossing the finish line.
The athlete of the Saltoki Trikideak, Raúl Amatriain He has revalidated the title won last season in the same Alicante scene. Amatriain achieved victory in a final match, in which he crossed the finish line just three seconds ahead of Lluis Vila, Second classified. Vila del CN ​​Matarò, won the runner-up with a final time of 3: 23: 05. The podium completed it, Juan Bautista adal (CN Llucmajor - Sport Beki) in third position.
In females, Mavi García it was imposed with a considerable advantage, after imposing its dominance from the first meters of the race. The Duatleta of the CE Caldentey led the competition at all times, marking distances progressively with respect to its main rivals, and excelling in the cycling segment, in which she managed to increase her income in order to comfortably face the final 8,5 km race. Anna Rovira, achieved the silver medal and Gurutze Frades The bronze Persian was awarded. In the general classification of the III Duathlon "Winds of the People" of Orihuela, the Venezuelan Joselyn Brea won the silver medal.
Photos: FedTriatloCV