Triathlon News
Record participation of IRONMAN Barcelona with 2.600 participants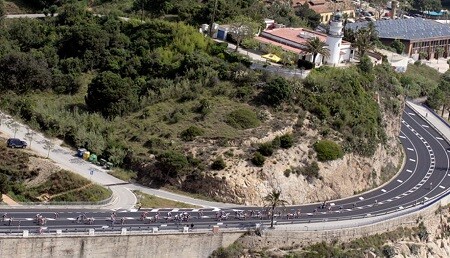 The test has broken the record of registered and official participation with a total of 45.
During the press conference the CEO IRONMAN of Europe and Africa, Thomas Dieckoff, commented that the organization is very motivated for this test even if it is one of the last of the season. One of the main reasons is the number of participants, double that last year when the test was Challenge Barcelona, going from 1.300 to 2.600 triathletes.
The Spanish triathlete Clemente Alonso, who recently got second place in the Copenhagen IRONMAN and the dutch Bas Diederen They highlighted the great location of this triathlon that makes it fast and flat.
On Sunday, last year's winners will be at the Challenge Barcelona, ​​the Portuguese Sergio Marques (08: 05: 21) and the Austrian Eva Wutti (8: 51: 01) that will surely try to get the victory to get the first IRONMAN title.
Last year Sergio Marques and Eva Wutti managed to set a new test record.
The Portuguese has recognized that for ten days he has suffered a small leg injury, although he hopes to fight for victory.
The test will start tomorrow at 08: 30 in the morning with the departure of the male elite
More information: http://www.ironman.com/es-es/triathlon/events/emea/ironman/barcelona
Photo: tri2b.com