Sam Long comeback with an average of 47 km / h in cycling to win the IRONMAN 70.3 Boulder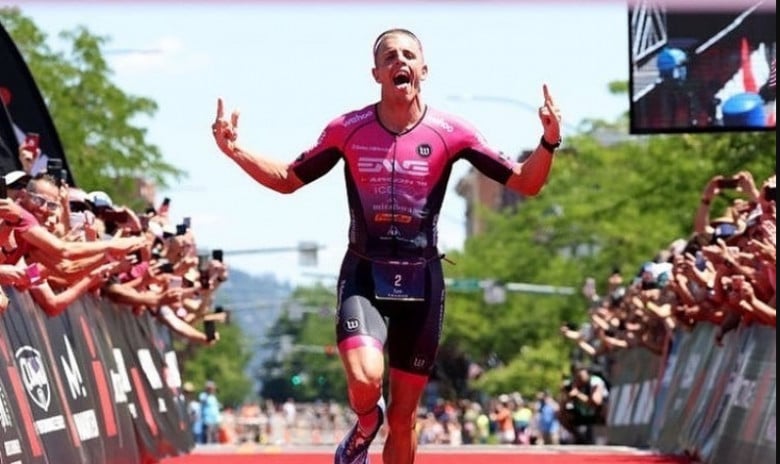 The North American triathlete Sam long has shown once again that this year is one of the strongest on the international circuit
Sam, came out of the water badly, losing almost 4 minutes with the first of the segment Sam Appleton, but in the cycling segment he made a spectacular comeback reaching T2 in the first position
In the official IRONMAN data in this sector an average of 47,01 km / h.
Finally Sam long In the running race, he was also unrivaled and left alone to take the final victory in 3:37:35 with a half marathon in 1:12:01.
The second classified was Sam Appleton at 3:25 and Collin carter third at 5:30.
Official Times Sam Long
Swimming: 00:28:35, pace 1:30 100m
T1: 00: 01: 08
Biking: 1:54:40, average 47,09 km / h
T2: 00: 01: 02
Race on foot: 1:12:01, average 3:24 min / km
Ttotal time: 3: 37: 35
Second win of the season
With this victory, Long takes his second of the season and although he is a very young 25-year-old triathlete, he is one of the favorites in all the races in which he participates
In fact, a few months ago we saw how he won the duel against Lionel Sanders in the IRONMAN Coeur d'Alene where he got the slot for him IRONMAN Hawaii and the record of the test with 8:07:40.
A young triathlete to watch out for
Sam is the youngest North American triathlete to drop below 8 hours in an Iroman 7:55:33 at IRONMAN Florida, where he was third at 24, the youngest to win it (Chattanoga 2019 with 8:22:20).
Without a doubt this year in Kona he will have to be taken into account for the positions of honor.
In the female category the victory was for Emma Pallant with a time of 3: 59: 54, followed by Taylor Knibb (4: 02: 20) and for Jeanni metzler (4: 02: 32).