Results of the Spanish in the World IRONMAN St. George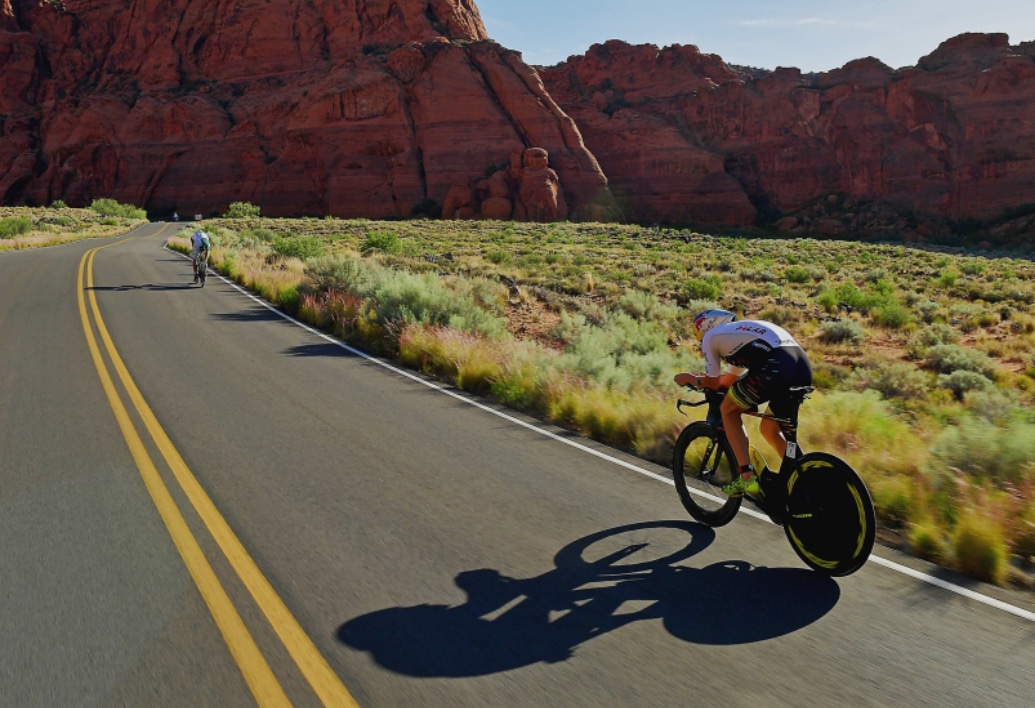 Yesterday, the IRONMAN World Championship St. George in a spectacular test where history was made.
The victory went to the Norwegian Kristian Blummenfelt who won the title and the Swiss title in his first participation in a world championship Daniela Ryf that with this victory he already has 5 world titles.
He also participated in the test Gurutze Frades, who with a great foot race finished in ninth position, the best of his sports career in a world championship.
As soon as the age groups were many Spaniards who participated, this is their classification
| | | | | | | | |
| --- | --- | --- | --- | --- | --- | --- | --- |
| Bib | NAME | SEX | AGE | COUNTRIES | Time | Post | GGEE |
| 1968 | Gorka Garitaonandia Azueta | MALE | 52 | ESP | 10:03:42 | 4 | M50-54 |
| 2694 | Jaime Menendez From Luarca | MALE | 48 | ESP | 9:55:58 | 9 | M45-49 |
| 942 | Ignacio Lopez-Mancisidor | MALE | 38 | ESP | 9:41:51 | 11 | M35-39 |
| 1935 | Fernando Barahona De Andrés | MALE | 51 | ESP | 10:39:12 | 13 | M50-54 |
| 3003 | Rocio Munoz Fuertes | female | 40 | ESP | 12:18:29 | 20 | F40-44 |
| 2461 | jorge lopez palenzuela | MALE | 45 | ESP | 10:33:20 | 23 | M45-49 |
| 429 | Ner Albiol Bernal | MALE | 43 | ESP | 10:39:01 | 29 | M 40-44 |
| 1116 | Pablo Marcos Pazos | MALE | 31 | ESP | 10:28:42 | 30 | M30-34 |
| 1052 | William King Carlon | MALE | 30 | ESP | 10:32:18 | 32 | M30-34 |
| 302 | Richard Ledain Santiago | MALE | 42 | ESP | 10:43:42 | 35 | M 40-44 |
| 2740 | Jose Maria Camacho Fernandez placeholder image | MALE | 48 | ESP | 10:55:00 | 38 | M45-49 |
| 3105 | Maria Jesus Sierra Barroso | female | 43 | ESP | 14:02:32 | 48 | F40-44 |
| 1382 | Angel Mancebo Alvarez | MALE | 61 | ESP | 15:02:49 | 52 | M60-64 |
| 739 | Eduardo Guerrero-Strachan | MALE | 35 | ESP | 10:53:50 | 56 | M35-39 |
| 450 | Vincent Palones Llopis | MALE | 43 | ESP | 11:05:06 | 57 | M 40-44 |
| 1473 | Thomas Latorre | MALE | 55 | ESP | 13:12:18 | 60 | M55-59 |
| 922 | Michael Meadows | MALE | 38 | ESP | 11:10:51 | 72 | M35-39 |
| 1765 | Francisco Farinas | MALE | 50 | ESP | 12:05:50 | 79 | M50-54 |
| 428 | Pablo Arboleya Iglesias | MALE | 43 | ESP | 11:31:59 | 80 | M 40-44 |
| 2640 | Daniel Hervas Rubio | MALE | 47 | ESP | 11:44:34 | 80 | M45-49 |
| 919 | Hernan Dall'Aglio | MALE | 38 | ESP | 11:24:31 | 81 | M35-39 |
| 157 | Borja Fernandez Vidal | MALE | 40 | ESP | 11:55:15 | 103 | M 40-44 |
| 2440 | Faith Ballenilla Marco | MALE | 45 | ESP | 12:17:37 | 107 | M45-49 |
| 1034 | Francesc Serrano Boat | MALE | 39 | ESP | 12:04:00 | 109 | M35-39 |
| 2774 | Emily Valero | MALE | 48 | ESP | 12:42:50 | 128 | M45-49 |
| 2625 | Marcus Puigdollers | MALE | 47 | ESP | 12:56:13 | 139 | M45-49 |
| 2903 | Xavi Castillero | MALE | 49 | ESP | 12:56:25 | 140 | M45-49 |
| 239 | Daniel DeMiguel Lawrence | MALE | 41 | ESP | 12:35:13 | 143 | M 40-44 |
| 111 | Llorenc Prats Manach | MALE | 40 | ESP | 8:56:00 | 156 | M 40-44 |
| 169 | Jose Maria Lopez-Morales | MALE | 40 | ESP | 13:56:04 | 209 | M 40-44 |
| 1921 | Jose Ramon Callen | MALE | 51 | ESP | 15:30:01 | 234 | M50-54 |
| 2746 | Jose Maria Azcarate Ayerra | MALE | 48 | ESP | 14:43:37 | 234 | M45-49 |
| 475 | Miguel Angel Urrutia Fernandez | MALE | 43 | ESP | DNF | | |
| 578 | Nacho Cabal Garcia placeholder image | MALE | 44 | ESP | DNF | | |
| 902 | Mario Bartholomew | MALE | 38 | ESP | DNF | | |
| 1752 | Big Albert | MALE | 50 | ESP | DNF | | |
| 1824 | Oscar Rosingana Knight | MALE | 50 | ESP | DNF | | |
| 1985 | Carlos Sagasta | MALE | 52 | ESP | DNF | | |
| 2031 | Andres Dominguez | MALE | 52 | ESP | DNF | | |
| 2127 | Moi Gonzalez Martinez | MALE | 53 | ESP | DNF | | |
| 2658 | Juan Francisco Serrano-Navarro | MALE | 47 | ESP | DNF | | |