Triathlon News
Withdrawal from Javier Gómez Noya: "It was hard to make the decision to stop, but it was not good and I was not going to score points"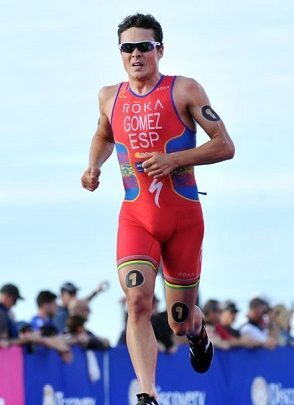 Yesterday Javi had to retire in Stockholm due to stomach problems.
The decision to dispute the penultimate appointment of the World Series has not had good results since Javier Gómez Noya has chosen the retired in the running phase when he ran past position 10.
Given his sensational season, with 4 victories in the 6 previous tests, he was only worth the 1st, 2nd or 3rd places to rule out his worst result, the 4th in Hamburg. But Javier was no longer well from the day before, with stomach aches. What together with the cold (14º in the water, 16 in the environment) and the rain that made the cycling route very dangerous, motivated that since swimming it was far from the head.
By bike I can get into the main squad of about 25 chasing the Brownlee brothers. But in the third phase, his engine did not carburize and in spite of himself he chose not to cross the finish line, something that had not happened since March 2010 in an Australian World Cup event: "It was hard to make the decision to stop, but it wasn't right and I wasn't going to score points. Finishing late would not have served at all. I hope that the stomachache will go away soon and be fine when I get to Edmonton. "
The victory was for Jonathan Brownlee, protagonist of an exhibition with his older brother Alistair. They swam on end and picked up the rest in the first pedals through the bustling 4km circuit that had to be turned 5 times.
They reached the second transition with almost a minute of advantage, and, even without needing to walk, their time was one of the best. As it was logical, the little one crossed the finish line first, since the older one, although he had won the Hamburg event, is more late in the general.
With this Jonathan Brownlee got his first victory in the 2014 World Series and cut points in general to Gomez Noya. Mario Mola, 4th in goal, also cuts points to Javi.
It will be these three who play the title in Edmonton Sunday, September 7. As the general is, Javier would be enough to be 4th if Jonathan Brownlee won and 5th if Mario Mola won.
The Olympic distance is much better for the Galician than the Sprint - He has won the 4 appointments of 2014 on the Olympic - hence it remains the favorite and it is the others who have to try to unseat him.
Results: http://www.triathlon.org/results/result/2014_itu_world_triathlon_stockholm/264438
General ranking: http://www.triathlon.org/rankings/itu_world_triathlon_series/male
Gómez Noya Press