The challenge of Kini Carrasco, the 'grandfather' of paratriathlon: Mission (almost) impossible in the European Bilbao Bizkaia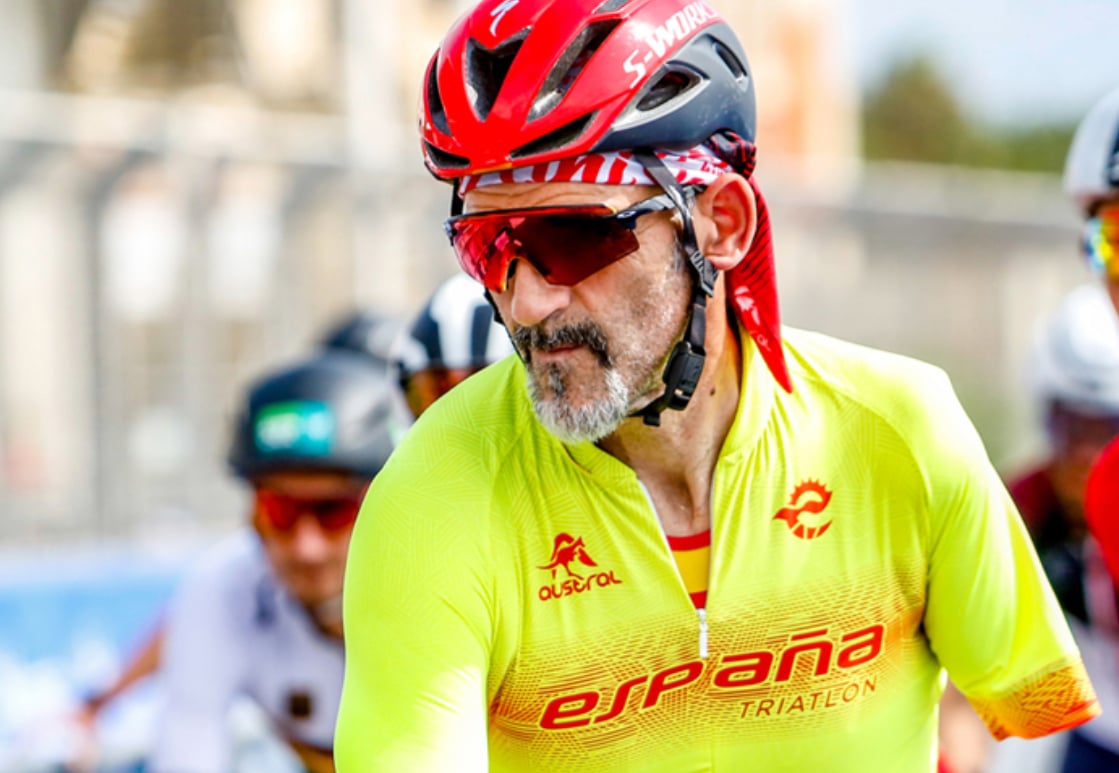 Joaquín 'Kini' Carrasco, (Cáceres, 1965) is a lover of sport that he has been practicing professionally for 40 years and that, together with his grandson and the Extremadura Medal, make him enjoy life.
At the age of 20, an accident caused him to lose his left arm. After the inherent doubts that haunted his head, sport was his extra energy to enjoy life.
The European Multisport Triathlon in Bilbao Bizkaia: A challenge equal to the bravest
One of the dates that Kini has, the nicknamed 'grandfather' of paratriathlon at 57 years old, on its calendar is the Bilbao Bizkaia Multisport Triathlon European Championship where It has been proposed to complete the five tests that make up the event in its category (Duathlon, Cros Duathlon, Aquathlon, Cros and Middle Distance Triathlon) and all of it in just eight days (September 17 to 24, 2022)
When asked by the event that will bring together 3.000 athletes arrived from all over the continent and with several European titles at stake, affirms that "I am in love with this, and it is good that people are encouraged to participate since the experience that is lived with the number of athletes and all the modalities of the triathlon is worth it.
In addition, as it is done in different venues (Bilbao, Getxo-Portugalete, Enkarterri-Balmaseda, Urdaibai-Bermeo) it is nice to get to know all of Bizkaia".
Kini knows first-hand what a Multisport Championship entails. "I was in Ibiza 2018, also in Romania 2019 and my challenge is to complete all the disciplines that comprise the European".
He invites all the paratriathletes who doubt whether to attend a European Championship like this one to register, telling them that "fear must be left in the drum.
The Multisport is a great sports festival, in this case the triathlon, with a great atmosphere competing and exchanging experiences, something that must be enjoyed once in a lifetime".
From basketball to athletics to end up reigning in the triathlon
The man from Extremadura began his sports career standing out in basketball, a discipline that he arrived at after combining certain basketball skills with his 179 centimeters when he was just 14 years old.
That earned him so that Cáceres noticed him and made his debut in what would now be the EBA League.
His progression was interrupted by military service and the accident definitely ended up separating him from the world of the basket.
His enthusiasm for the sport did not end there and he made the leap to athletics, his physical conditions and his speed on the track earned him to become a sprinter and get some good marks.
One day he tried triathlon, although as he admits "I liked cycling and running I had good qualities, but I didn't know how to swim very well".
In his first adventure in Cangas he assures that "I had a bad time in the swimming section, it is not easy to swim with one arm and I ended up disoriented, and at the other end of the finish" – a story between laughs.
Once again that did not deviate him from his goal and he ended up getting bitten by the paratriathlon bug to be in love with it. "LI have 73 international starts (I think no paratriathlete has done it) and I have achieved 53 podiums, I am three-time world champion and tetra in Europe".
3 Paralympic Games and the illusion of returning to a Games 24 years later and in another sport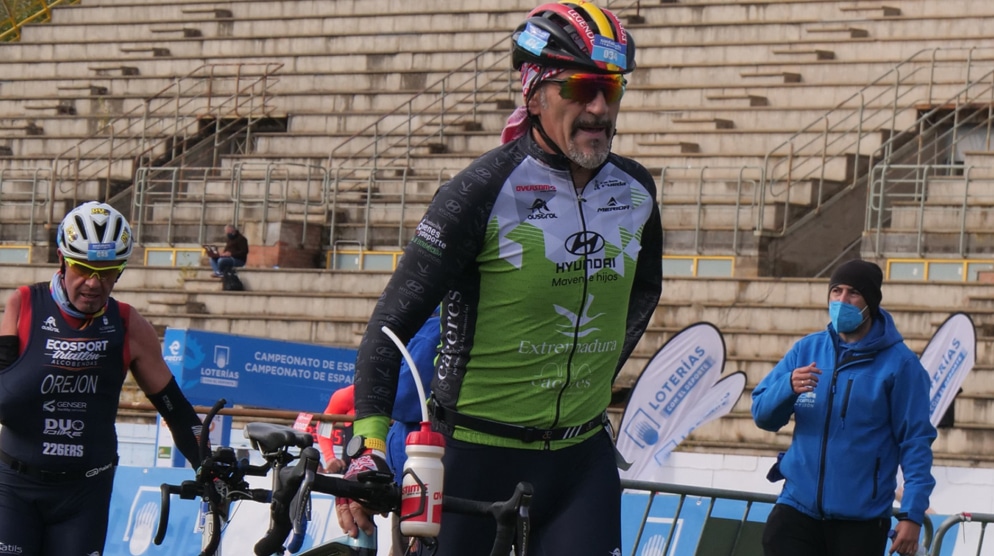 "I won the Spanish Championship and got the minimum to go to Seoul '88".
Not getting the expected results and the incentive of being able to play the Games in Spain made him train harder and stronger, which led to being able to go to Barcelona '92 where "I got into the final of the 100m (TS4) but in the final, 30 meters from the finish line, I broke my hamstring and ended up coming in seventh".
I got the minimum for Atlanta '96, but I wasn't selected due to bureaucratic issues". After the disappointment, he returned to thinking about the next Olympic cycle and "I ended up competing in Sydney 2000 where I finished fourth".
Almost a quarter of a century later, Kini Carrasco can once again compete in the Games.
The inclusion of his category, the PTS3 (for paratriathletes with moderately limited coordination in one part of the body or who lack limbs) among those accepted for Paris 2024, opens the door to being able to compete in what would be his fourth Games, the first in the paratriathlon. "For me it would be a dream and it is a message for all athletes that you can continue competing no matter how old you are".
"I do not change the Medal of Extremadura for one in the Olympic Games"
And it is that Kini Carrasco is in love with his land and shows it off wherever he goes. He still gets emotional when he remembers the Medal of Extremadura with which he was awarded in 2021 in recognition of his sports career.
Despite the difficulty of the question between changing that Medal from Extremadura for one in the Games, which is like choosing between dad or mom, Kini affirms that "I would not change the Extremadura medal for one in the Paralympic Games for what I represent".
Member of the Executive Committee of the Paralympic Committee: The Paralympic Promises
In addition to training 15-20 hours a week, he has time to reconcile his work as a physical trainer for the Archery Technification Group with his collaboration with the Juegaterapia Foundation, whose motto is "playing chemo flies by" and organizing a race charity that in 2021 raised €7000 along with Olympic gold and silver medalists, Alberto Ginés and Alejandro Sánchez Palomero, among others.
As a member of the Executive Committee of the Paralympic Committee, he affirms that "We are giving it a very big boost with the Paralympic promises, we are dedicated to making it work.
We want to give a relief to the Paralympic team in general, also to paratriathlon. The FETRI is committed to paratriathlon and to the results it is obtaining".