Riazor hosts the Spanish sprint and relay championships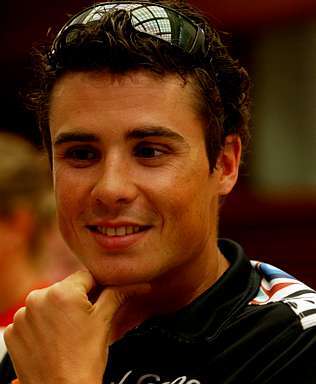 The Coruña coast, from the Riazor bay to the Millennium obelisk area, will host the Spanish Relay and Sprint Triathlon Championships (in the elite, sub-23 and age group categories).
Today the relay competition will take place with departures from the Riazor pediment area at three in the afternoon (male open), half past four (female elite), 16.35:XNUMX p.m. (female open) and six in the afternoon (male elite). . Tomorrow, the sprint with the cadets and junior men's national series; age groups; female elite; cadets and junior women's national series; female age groups and male elite.
Among the list of those registered for the Spanish Championship is Javier Gómez Noya, who will take advantage of the weekend to prepare for the next World Cup event, which will be held in Madrid on the 4th.
Jesús Pomar will be another of the athletes to take into account in the men's draw. In women, the presence of Aida Valiño stands out, who returns to the competition after some eight months away from her due to an Achilles heel injury; and of Saleta Castro, who a few days ago participated in the Cross Triathlon World Championship in Extremadura.
Notable absences from the Coruña event will be those of the Galician components of the Spanish team that is in Monterrey (Mexico) about to play the World Cup. Among them, Óscar Vicente, Antón Ruanova, Iván Raña, Estefanía Domínguez and Marta Jiménez.
The circuit is designed for athletes to record good marks.
Source: http://www.lavozdegalicia.es