Robel Fsiha, from refugee to European champion and to be sanctioned for doping
He was one of the most promising athletes on the European scene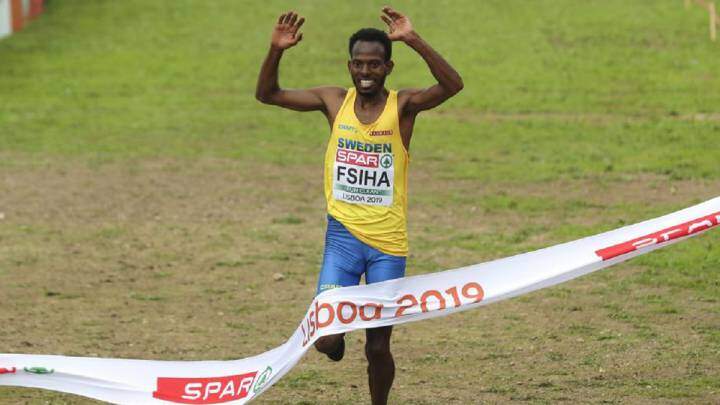 Swedish Robel Fsiha He would have tested positive in November 2019, one month before winning gold at the European Cross Country Championship
With only 16 years, the Eritrean requested asylum from the country Sweden after fleeing his native country, to achieve nationality and thus be able to compete for this country since 2018.
He was one of the most promising athletes in Europe
Robel, from a young age, had shown that he had great potential, since he was only 22:1:01 at the half marathon in Barcelona when he was only 19 years old.
But in addition to the asphalt, he participated in cross-country tests, where he showed his great potential.In 2018 he finished as the best European and in November 2019 he was proclaimed European Champion of the specialty in Lisbon
Positive day before the Eruopa Championship
Now his career has been truncated by the positive that it has given in a doping control, published by the Swedish federation itself.
Since February 6, the date on which the positive was communicated, it has been provisionally suspended.
A laboratory in Lausanne analyzed the sample and found asprohibited use that has not been disclosedto. Everything happened before its continental gold, from which it could be dispossessed and would pass to the Turkish Aras Kaya.
Fsiha, 23, You have now until February 14 to request the analysis of sample B and until 21 to appeal.
According to Swedish media, the doping test was conducted last November, so it would fully affect that gold medal he won at the Lisbon European Championship.
In fact, the Swedish Federation has offered a press conference announcing the measures: "The result of the analysis means that Robel Fsiha has been sanctioned until further notice and is still under investigation"