Roberto Sánchez Mantecón second in the Alanya European Cup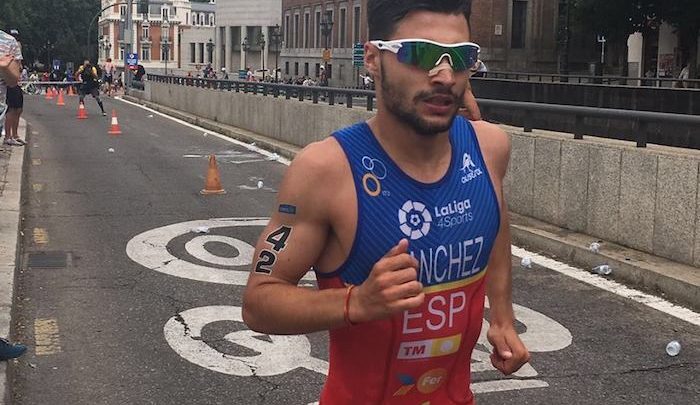 The current champion of Spain has achieved the second position in the European Cup of Alanya, in Turkey.
The Valencian Roberto Sanchez Mantecón, Top 20 in the World Cup sub23 continues his great season and today has achieved the silver medal at the European Cup in Alanya.
The competition has been decided in the 10km of running race where the Swiss Max Studer has been the fastest with a victory.
After Roberto Sanchez entered, thanks largely to a very large second transition that has earned him to achieve valuable seconds and second in goal, although the third British Grant Sheldon did better partial foot Roberto.
TOP 5 Europa Cup Alanya
1.- Max Studer 1:49:21
2.- Roberto Sánchez Mantecón 1:49:30
3.- Grant Sheldon 1:49:34
4.- Maxime Hueber 1:49:52
5.- Henrik Goesch 1:50:15
Photo: Facebook Roberto Cejuela