Roberto Sánchez Mantecón and Xisca Tous new Spanish Triathlon champions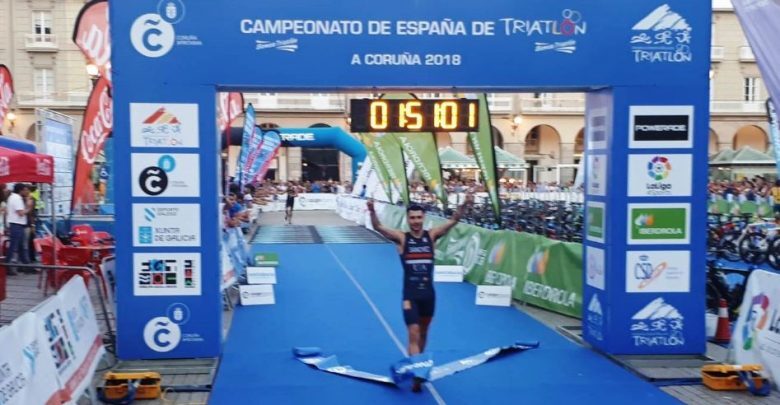 {wbamp-meta name = »image» url = »images / stories / news_08 / roberto-sanchez-campeon-espana-triatlon.JPG» width = »1080" height = »505"}
The Balearic Xisca Tous of the club Diablillos de Rivas and the Valencian Roberto Sanchez of the club of the University of Alicante have been the winners of the championship of Spain played in La Coruña.
This afternoon a new edition of the Spanish Triathlon Championship in La Coruña. Women have been the first to compete. Anna Flaquer, Xisca Tous and Carmen Gómez they gave time to a group of several triathletes in T1, where they were also Cecilia Santa Maria, Maria Ortega y Melina Alonso among other. More back to more of 1'30 »came out Brea, Sara Bonilla, Noelia Juan y Delioma
In the cyclist segment the head group was understood little by little and was opening more time with their pursuers, arriving with almost 3 'to the T2. Behind Joseyn Brea He was the one who pulled the group together with Saleta Castro.
The 10km of running race were going to decide the race. Levkovska, All, Santa Maria y Melina they escaped a few meters over Ana Mariblanca Behind Joselyn he was doing the best partial and was cutting time at the head of the race, as well as Noelia Juan y Delioma Gónzalez. Finally, the first to reach the goal vue Levkovskafollowed by xisca All y Joselyn Pitch.
The individual classification of the Spanish championship was won by xisca Allfollowed by Cecilia Santa Maria and Ana Mariblanca that closed the podium.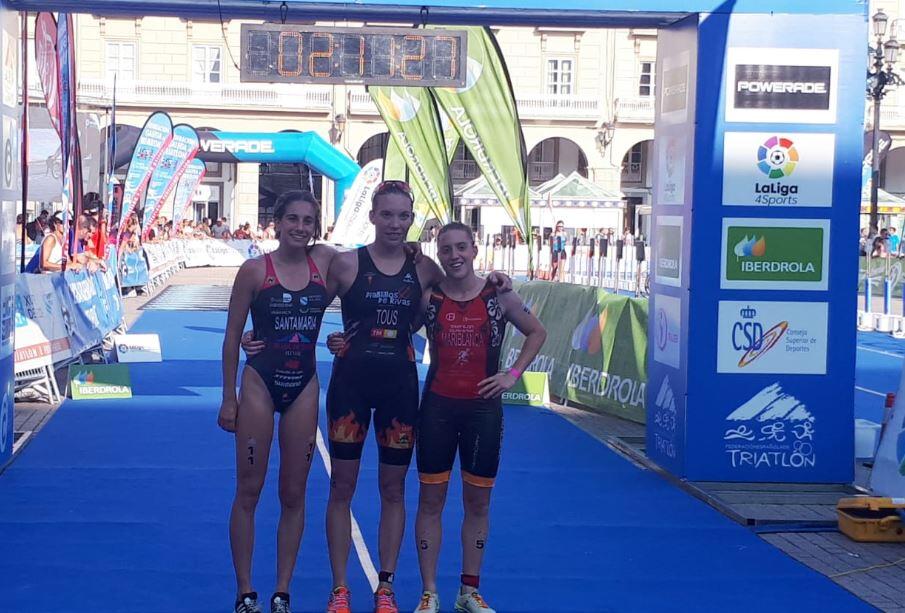 Later it was the turn of the men, Ander Noain was the first to arrive at the T1 with a 17 time: 07 and next to him several of the favorites in a group very stretched with Alberto González, Uxio, Jordi Garcia, Ricardo Hernandez, David Castro and so on up to 20 units.
In the first kilometers of cycling, Hernandez, Fidalgo and Castro they commanded the reduced group to 15 units. Behind almost 1 'another group was formed with Roberto Sanchez Mantecón, Jesus Gomar y Javier Romo among others.
The group behind was trimming the differences little by little, always led by Mantecón y Romo who, having no collaboration, decide to attack and go alone by the 15 head. To step by the km 20 the duo of the University of Alicante had lowered the difference to 30 »and in the kilometer 30 they hunted to the head of career.
The race on foot was going to be a recital of Roberto Sanchez, who after a rapid transition began to run very fast, followed by Ignacio González, Uxío y Romo. When passing through the 5 km Roberto led solo with 20 »of difference over González and 30 »about Uxio
Finally victory for Roberto Sanchez Mantecón in a best career of his life, with the best partial rider and running. Second was Uxio Abuín and third Ignacio González
Photo:FEGATRIPM