Roger Roca 7º and Gustavo Rodríguez 9º in the European Duathlon LD Championship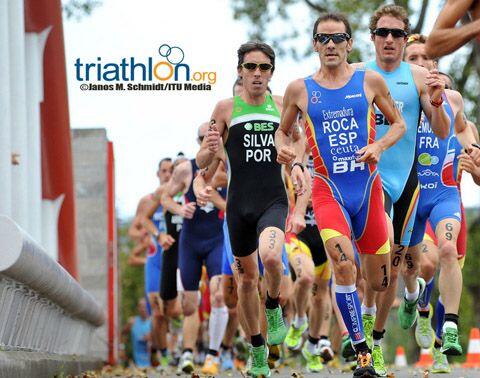 The Dutch town of Horst has welcomed the celebration of European Long Distance Duathlon Championship. Our two representatives have achieved an outstanding performance, with seventh place Roger Roca and the ninth place of Gustavo Rodríguez
Roca was placed in the top positions in the initial 15 km of running, achieving the best partial of the sector along with the Frenchman Anthony Leduey and the Russian Sergey Yakovlev. Entry the third round of the route, the Belgians Woestenborghs and Aernouts, the British Mott, the Galician Rodriguez (who achieved the fourth best record of the segment) and Gaul Le Duey joined the group.
At the exit of the T1, Woestenborghs escaped alone, followed closely by Roca and Le Duey. However, in the course of the 60 km cyclists Woestenborghs and Aernouts would mark a very strong pace, and together with Andreas Sutz they got an advantage of more than a minute and a half over the rest.
During the last segment of 7.5 km of running, the Belgian duo would continue to increase the pace and left Sutz behind. Both would maintain an exciting duel, until Aernouts was unmarked after a sprint to win the victory. For their part, both Roca and Rodríguez offered a very high level in this sector, obtaining respectively the second and fourth best partial.
In this way, the Belgian Bart Aernouts it was proclaimed European Champion of the category, accompanied by his compatriot Rob Woestenborghs in second position. The Swiss Andreas Sutz He completed the podium in third place.
In female elite category Lucy Gossage he took the gold, followed by Eva Nystrom y Jenny Schulz; silver and bronze respectively.
FETRI