Rubén Ruzafa will look for his fourth Xterra world title on Maui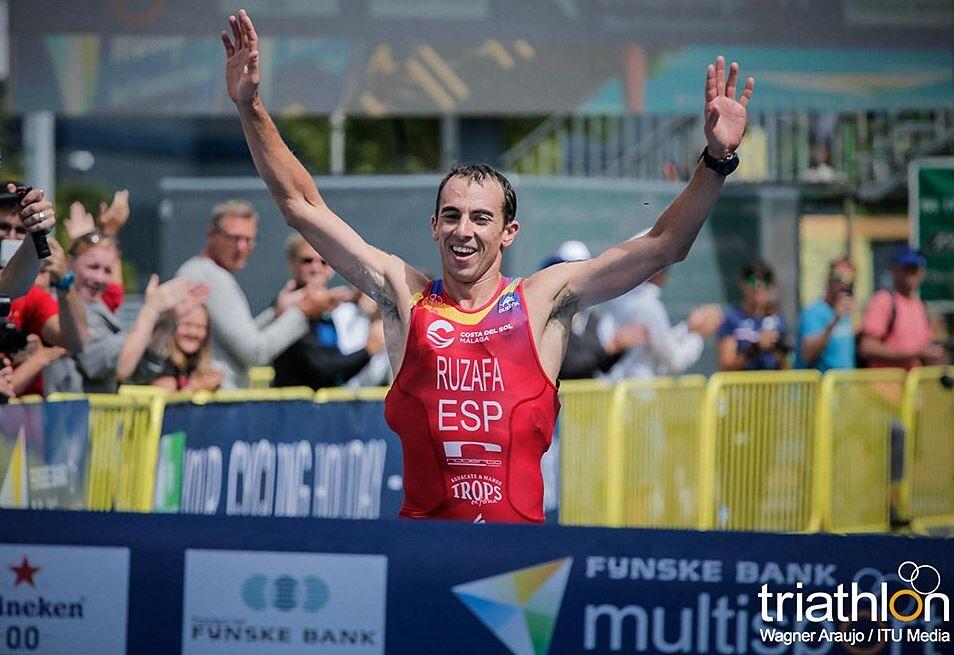 The last four winners of the title will be on the starting line
This Sunday will be played the 23ª edition of the CAmpeonato del Mundo Xterra in Maui where we have the presence of two Spaniards, Rubén Ruzafa who will seek his fourth world title in the specialty after those achieved in 2008, 2013 and 2014 already Roger Serrano that this season has been proclaimed European Champion of the modality in addition to having achieved 6 victories in the European circuit.
As for the favorites we find the last 4 winners of the Championship in addition to those who have achieved second place, so the dispute is assured.
Promotional video
The South African Bradley Weiss defends the title won last year, the Mexican Mauricio Méndez winner in 2016, the North American Josiah Middaugh winner in 2015 and Rubén Ruzafa who was world champion in 2013 and 2014 and last year was third. It will also be necessary to take into account Roger Serrano, who has shown great quality in all the races in which he has participated this year and can give the surprise
As for the Spanish, Rubén Ruzafa this season has been proclaimed again (and there are 4) ITU World Champion of Triathlon Cros, has tried the middle distance with victory in the Posadas Triathlon, comes with wanting to fight for the title.
He has also won this year the Xterra Czech and Xterra France and Xterra Portugal for the fifth consecutive time in addition of the Xterra Spain .
Meanwhile Roger Serrano, has achieved victory this year in the Xterra of Malta, Cyprus, Switzerland, Italy, Norway y Denmark besides proclaiming European Champion of the modality in Germany.
In a statement to the website 303triathlon.com Ruben comments:
"I think Maui always shows us that there is more than one favorite.said Ruzafa, who has been the first off the bike at the XTERRA World Championships in each of the last five years. He won two of those races, in 2013 and 2014, but was passed by Middaugh in 2015, Mendez in 2016 and Weiss in 2017.
"This year, for the first time since 2014, I have done altitude training to prepare for Maui and have turned things around in my running and bike training." "I was in the Sierra Nevada for two weeks at the end of September and since then I have been at home in Spain. The race is very tough and different every year due to the weather. We always have to wait until the last moment to see what the ground conditions will be like.or ".
As for the women's event, the absence of the first three classified last year Flora Duffy Barbara Riveros and Laura Philip stands out. Brigitta Poor is the big favorite
How to follow the test live?
The test can be followed live through the official website www.xterramaui.com and our social networks.
Schedule
Date: 28 / 10 / 2018
Time: 21:00 (Spanish time) 09:00 Hawaii