Rubén Ruzafa Cross Triathlon European Champion
He has won his fourth European title (2 ITU and 2 Xterra)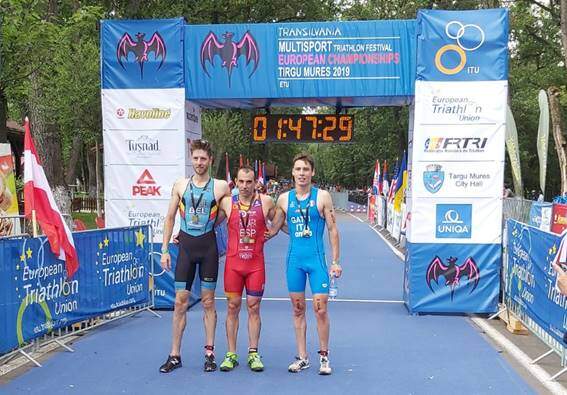 The Spaniard has achieved the European title of the modality in the inaugural day of the multi-sport championships in Targu (Romania)
Today the first European Championship with the dispute of Cross Triathlon, where the predictions have been fulfilled and Málaga has won Rubén Ruzafa in a time of 1: 41: 51.
The second in goal has been for the Belgian Tim Van Hemel (1: 43: 15) followed by French Arthur Serrières (1: 45: 58). As for the rest of Spaniards in the test Camilo Puertas It has been eighth.
In goal Rubén to the following statements
?? Ruben Ruzafa European Cross Triathlon Champion

Elite / U23 Transylvania 2019 ETU Cross Triathlon European Championships @ETUtriathlon #ETUmultisport2019 #Transilvania #CrossTriathlon #Elite #U23 #frtri pic.twitter.com/hZGc8midLI

- ETU (@ETUtriathlon) June 29th, 2019


In the female category the victory has been for the French Morgane Riou in a time of 2: 00: 08 followed by the Italians Eleonora Peroncini (2: 03: 35) and Sandra Mairhofer (2: 03: 55) occupying the second and third positions respectively.

One of the favorites for victory, the Spanish Laura Gomez Finally he has not finished the test.