Rubén Ruzafa fifth in the XTERRA European Championship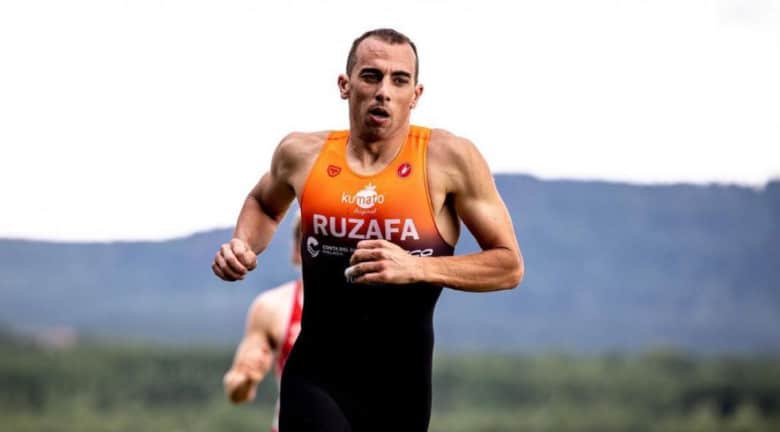 Yesterday it was played at the XTERRA Germany the European Championship of the modality where Arthur Serrieres y Sandra Mairhofer they took the European title.
At the starting line was the man from Malaga Rubén Ruzafa, 3 times XTERRA World Champion and finished in fifth place.
In the men's category the victory went to Arthur Serrieres with a time of f 2:39:01 followed by Jens Emil Sloth Nielsen (2: 41: 38) and for Lukas Kocar (2: 42: 17) in third position.
In the women's event the victory went to Sandra Mairhofer in a time of 3: 06: 07 followed by Diede diederiks (3: 12: 22) and for Helena Karásková-Erbenova (3: 13: 03) in third position
Men's Top 10 Ranking
Arthur Serrieres (FRA) - 2:39:01
Jens Emil Sloth Nielsen (DEN) - 2:41:58
Lukáš Kocar (CZE) - 2:42:17
Maxim Chane (FRA) - 2:42:46
Ruben Ruzafa (ESP) - 2:44:16
Arthur Forissier (FRA) - 2:46:06
Franco Pesavento (ITA) - 2:46:08
François Fri (POR) - 2:48:09
Xavier Dafflon (CHE) - 2:49:17
Karel Dušek (CZE) - 2:50:08
Women's Top 10 ranking
Sandra Mairhofer (ITA) - 3:06:07
Diede Diederiks (NED) - 3:12:22
Helena Karásková-Erbenová (CZE) - 3:13:03
Morgane Riou (FRA) - 3:14:38
Jindriška Zemanová (CZE) - 3:15:20
Matilde Bolzan (ITA) - 3:17:43
Eleonora Peroncini (ITA) - 3:18:22
Carina Wasle (AUT) - 3:19:56
Loanne Duvoisin (SUI) - 3:21:17
Emeline Azam (FRA) - 3:22:00