Triathlon News
Rubén Ruzafa second in the XTERRA of the Czech Republic
He has achieved his third podium in XTERRA tests this year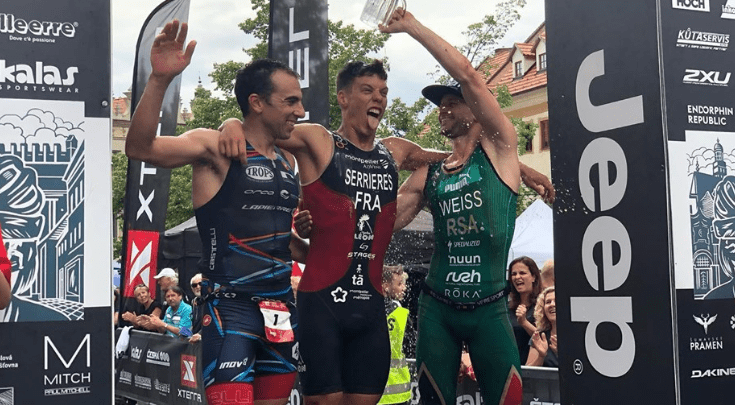 The Malaga triathlete Rubén Ruzafa He continues to add podiums on his way to get the fourth XTERRA world title next November on the island of Maui (Hawaii) since today he was second in the XTERRA held in the Czech Republic.
Rubén came from winning the XTERRA Italy Scanno and being second in the XTERRA France, proof that you have won five times. Furthermore it was proclaimed European Cross Triathlon Champion in Romania and Cross Triathlon World Runner-up in Pontevedra
The victory has been for the French Arthur Serriéres followed by spanish Rubén Ruzafa and for the South African Bradley Weiss.
In the women's category the victory has been for Morgane Riou followed by Helena Karásková and by Loanne Duvoisin occupying the third final position.
Rubén commented on social networks "una very hard race for the route and especially for the rivals.
We fought until the end, but today @arthurserrieres had that one more point that has earned him the victory.
It was also a very disputed second place, because the great @bsweiss_tri came really strong.
Now to rest a little, to enjoy the podium and tomorrow I try to tell you more things."
Your goal the fourth world XTERRA
After the victory in Italy, Rubén has secured his participation in the XTERRA Triathlon World Championship in Maui, where he will try to find what would be his fourth world title in this specialty. Rubén also has four ITU World Cups in Triathlon Cross