Triathlon News
Saleta Castro, Anna Noguera and Emilio Aguayo will be at IRONMAN 70.3 Lanzarote
Se disputará la octava edición con récords de inscritos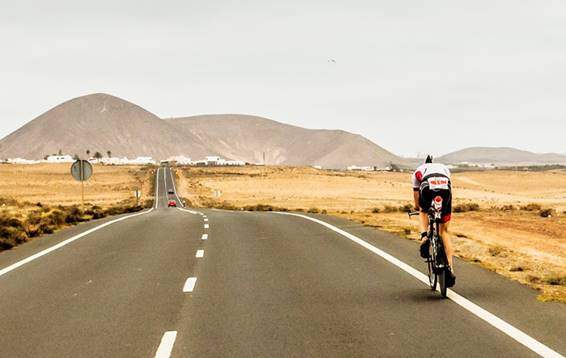 Este sábado 5 de octubre se disputará la octava edición del IRONMAN 70.3 Lanzarote, donde estrenará nuevo recorrido y con récord de inscritos.
Among the favorites to victory we find Emilio Aguayo, recent winner of IRONMAN Wisconsin and with its Slot for Kona 2020.
Además, en la línea de salida estarán triatletas como George Goodwin, Alexander Degasperi, Manuel Kung, Filipe Azevedo .Pieter Heemeryck o Kenneth Vandendriesche among others.
En la categoría femenina volveremos a ver competir a Saleta Castro, who was not participating in an IRONMAN test since last June in the IRONMAN Frankfurt Where it was fifth.
Will also be Anna Noguera, segunda el fin de semana pasado en el IRONMAN 70.3 Cascais y con su Slot para el Campeonato del Mundo. La catalana buscará poner un broche a su gran temporada.
As for the rest of favorites stand out Emma Pallant, que ganó en Cascais, Jenny Schulz , Collogne Jeanne, Lucy Hall o Alexandra Tondeur among others.
You can check the following link IRONMAN 70.3 Lanzarote 2019 start list
The new circuits
Esta edición es especial ya que se the test circuits have changed, translandado el epicentro del triatlón a White beach.
Todo comenzará con los 1,9 km. de natación en Playa Blanca, para continuar con los 90 km. de ciclismo en un trazado interesante, pero exigente por sitios emblemáticos de la isla como el Golfo, Femés (que se abrirá ese día solo para la prueba ya que permanece cerrada todo el año para ciclistas), Timanfaya, la Geria y vuelta a Playa Blanca
The competition will end with 21 km. on foot race along the Atlantic coast of Lanzarote
You can check the following article test circuits .
La prueba comenzará el domingo a las 8:00 (09:00 en España) y se podrá seguir en directo a través de la página oficial del facebook de la competición