Triathlon News
Saleta Castro, Anna Noguera and Emilio Aguayo will be at IRONMAN 70.3 Lanzarote
The eighth edition will be held with registered records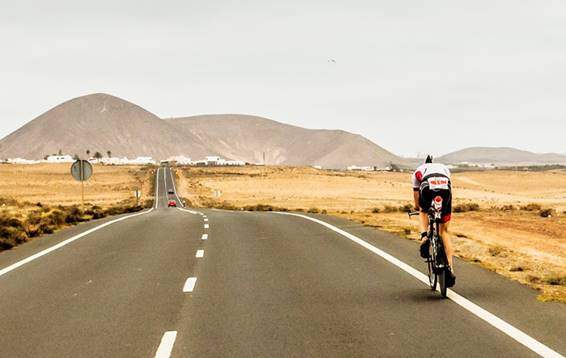 This Saturday, October 5, the eighth edition of the IRONMAN 70.3 Lanzarote, where it will debut a new tour and with record of registered.
Among the favorites to victory we find Emilio Aguayo, recent winner of IRONMAN Wisconsin and with its Slot for Kona 2020.
In addition, triathletes such as George Goodwin, Alexander Degasperi, Manuel Kung, Filipe Azevedo .Pieter Heemeryck o Kenneth Vandendriesche among others.
In the female category we will see competing again Saleta Castro, who was not participating in an IRONMAN test since last June in the IRONMAN Frankfurt Where it was fifth.
Will also be Anna Noguera, second last weekend in the IRONMAN 70.3 Cascais and with his Slot for the World Championship. The Catalan will seek to put a finishing touch to her great season.
As for the rest of favorites stand out Emma Pallant, who won in Cascais, Jenny Schulz , Collogne Jeanne, Lucy Hall o Alexandra Tondeur among others.
You can check the following link IRONMAN 70.3 Lanzarote 2019 start list
The new circuits
This edition is special since it the test circuits have changed, transferred the tricethlon epicenter to White beach.
It will all start with 1,9 km. swimming in Playa Blanca, to continue with the 90 km. cycling on an interesting route, but demanding for emblematic sites of the island such as the Gulf, Femés (which will open that day only for the test since it is closed all year for cyclists), Timanfaya, La Geria and return to Playa Blanca
The competition will end with 21 km. on foot race along the Atlantic coast of Lanzarote
You can check the following article test circuits .
The test will start on Sunday at 8:00 (09:00 in Spain) and can be followed live through the official website of the facebook of the competition