Saltoki Trikideak wins the Triathlon Nationals for Mixed Relays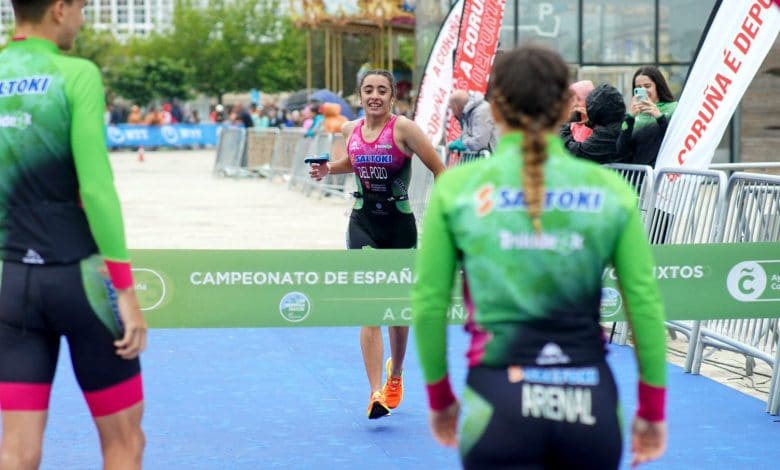 the navarro club Saltoki Trikideak won the Spanish Mixed Relay Triathlon Championship in A Coruña, with a team made up of Paula del Pozo, Iratxe Arenal, Joan Reixach and Ander Noain.
The jumper was imposed with a time of 1:02:29 over the Diablillos de Rivas from Madrid, who signed a 1:02:51 at the end of the four relays and the time of 1:03:44 that he gave to the Valencian CEA Bétera the third position and the bronze medals.
In the Open category, the Soriano Triathlon rose to the first position before Bicis Pina Daven Cars Tritoledo and the Metropole Swimming Club from Gran Canaria.
Cidade de Lugo Fluvial certifies victory in the Leagues
El Cidade de Lugo Fluvial certified their victory in the men's National Triathlon Club League and the women's Iberdrola League, after defending tooth and nail Saturday and Sunday the maximum possible points in each of the last two days.
The Iberdrola Triathlon League podium was completed together with the Cidade de Lugo Fluvial by the clubs Náutico de Narón, in second place, and Imps of Rivayes, in the third.
The National League of Men's Triathlon Clubs concluded with Imps from Rivas in second place, and Saltoki Trikideak in the third.