Sam Long wins the duel against Lionel Sanders at IRONMAN 70.3 Indian Wells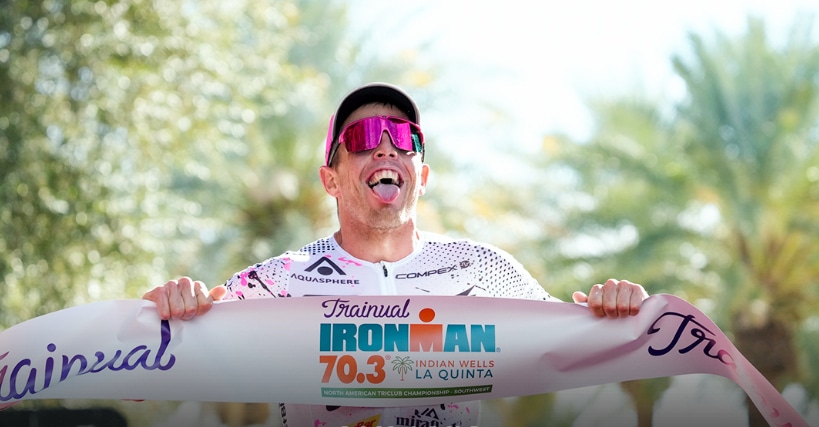 Yesterday a new edition of the IRONMAN 70.3 Indian Wells, where two of the world's top triathletes competed again after participating in Kona, as was the case with Lionel Sanders.
Sanders, who has won the test three times (2018, 2019 y 2021) was a favorite.
The test that has been disputed under el medium distance format had as winners Sam long and Paula Findlay.
In the men's event, all eyes were on the Long-Sanders duel who finally leaned for the North American.
Sanders with a bad swim he lost many options and although he did the best sector of the race on foot (1:11:01) it was not enough to get the victory.
Saint Long took the win with a time of 3:43:33 followed by Jackson Laundry (3: 44: 21) and for Bart Aernaouts (3: 45: 07) in third position.
Sanders was fourth in 3:45:15.
Sam Long's Rhythms
Swimming: 25:05, average 1:18 min/km
T1: 2: 13
Cycling: 2:01:30, average 44,44 km / h
T2: 1: 24
Race on foot: 1:13:24, average 3:28 min / km
In the women's event the victory went to Paula Findlay with a time of 4:06:09 followed by Tamara jewett (4: 06: 56) and for Danielle lewis (4: 11: 28) in third position