San Juan del Flumen will host the I Long Distance Triathlon of Aragon "Monegrosman"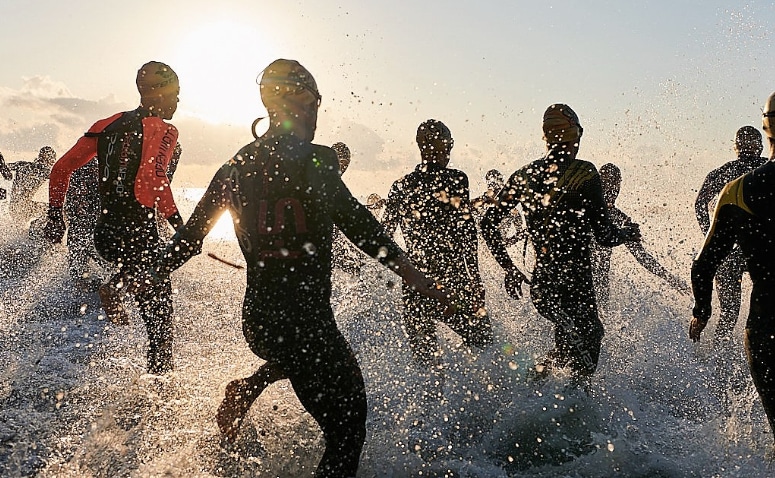 More than 200 participants have already registered to participate on July 24 in the I Long Distance Triathlon of Aragón "Monegrosman" that will take place in San Juan del Flumen. The test consists of a course of 1.800 meters of swimming, 72 kilometers of cycling and 15 kilometers of running.
Rodrigo Gómez, representative of the Aragonese Triathlon Federation, has been present at the event to present the test, and has pointed out that this is the only Long Distance test that is held in the community, hence its importance and the interest that it take hold.
Javier Solanas is the main organizer of the event. From the organization they feel very satisfied with the reception that the test has had, since it has "more than met" the expectations they had as it was a first edition. Regarding the test, it is necessary to highlight the difficulty it has, because it is a long and very demanding race, an aspect mainly linked to the climate of Monegros, although this factor can also be positive in order to attract participants, since many runners they are attracted to these adversities.
San Juan del Flumen has been the place chosen to host this test, due to the suitability it presented for all the tests of the competition, as Javier Solanas pointed out, who also thanked the support that the event had received from the people of the people, in the form of voluntary participation in the organization.
It is wanted to respect the individual effort that characterizes this type of tests, hence rules are established such as the prohibition to practice "drafting", that is, to circulate in a peloton. To ensure compliance with these rules, 14 judges will accompany the participants. The deployment to guarantee the safety of the event is also noteworthy: five canoes, a zodiac and a unit of Divers from the Civil Guard in the swamp and two ambulances on the rest of the route.
Source: radiohuesca.com