Triathlon News
San Martín de Valdeiglesias, host of Challenge Madrid 2019
The 2019 edition will host more than 2.500 participants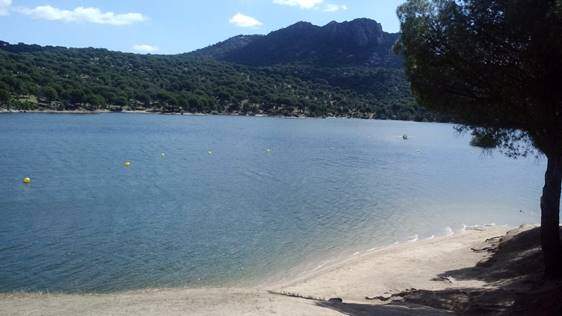 The mayor signs the collaboration agreement to welcome the departure of Challenge Madrid, a world-class triathlon that will bring together more than 2.500 participants
The mayor, María Luz Lastras, has signed the collaboration agreement that will make it possible for San Martín de Valdeiglesias to be the starting point of international triathlon Challenge Madrid, on the weekend of the 20 to the 22 of September of 2019.
The test will start from the beach of the Virgin of the New (swamp of San Juan) where the swimming will be developed and the beginning of the cycle section that will continue for the southwest of the Community of Madrid until finish at the Km.0 of the Puerta del Sol.
The mayor, has underlined the positive repercussions that for the municipality is going to suppose to harbor a proof of this magnitude: "in the economic field ", with a direct participation of more than 2.500 athletes, with media coverage ... "But also in the social aspect, since it is a test with a commitment to sustainability". At this point the achievement of the Blue Flag award, last year, has been decisive for the organization will opt for San Martin de Valdeiglesias to be the host.
The mayor also had words of thanks to the organization and special, its director and described the event as a "example of public-private collaboration, within a strategic development area for the municipality such as sports tourism. A cooperation that benefits all citizens".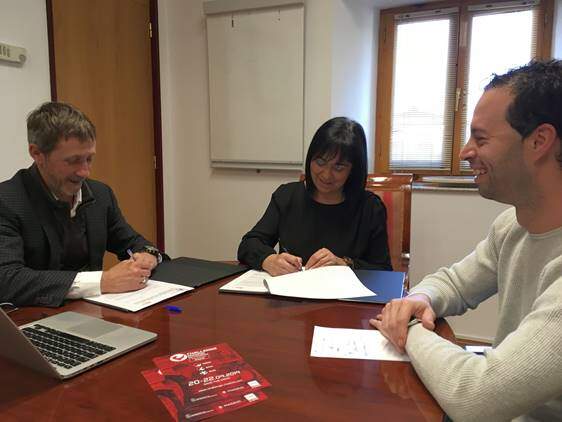 It will be the first time that San Martin will host a world-class triathlon, becoming the new member of the Challenge Family triathlon series. "This is the longest-running triathlon event in the world. Currently has 44 careers in more than 20 countries throughout the world, under values ​​such as innovation, authenticity, passion, teamwork or ethics and morals, "explains Alfonso Rodríguez, Race Director of the test.
"With Challenge Madrid, "Continues Rodríguez,"San Martín de Valdeiglesias will promote all its landscape and cultural wealth nationally and internationally. More than 2.500 athletes and families from many parts of the world will meet here to take the exit of this great sporting event. We are convinced that all participants and family will fall in love with this beautiful place and can feel the warmth of its people".
"We want to thank the mayor and her entire team for their vision and support, as Challenge Madrid will contribute to the economic and social development of San Martín de Valdeiglesias and its surroundings".
Further information: https://challenge-madrid.com
You may also be interested in this