Health alert to a possible step back if the rules are not met at the exits
If the evolution of the epidemic is not going as it should because the indications are not respected, the transition phase will come later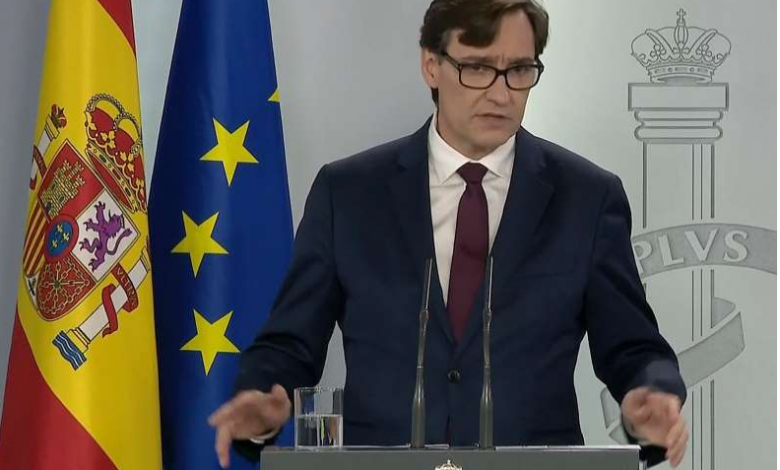 We echo an article published in MSN, where the Government has assured this Monday in the daily appearance that the behavior of the majority of the citizens of this past exemplary Sunday, but has warned that the "Irresponsibility" of a minority could have consequences.
The behavior of some groups generate some concern
The director of the Center for the Coordination of Health Alerts and Emergencies, Fernando Simón, said that "some behaviors of some groups" generate "some concern".
This he has commented in reference to those who did not respect yesterday the rules on the first day of partial lack of care for children.
«These attitudes can have an impact on the mortality of citizens«
As indicated, these attitudes can have an "impact" on the mortality of citizens and derive in a step back "much harder than what we have experienced so far."
«If the evolution of the epidemic is not going as it should because the indications are not respected, the transition phase will come later or it will be slower than we would all like », has added.
«It is essential to respect the rules. We can't have mistakes«
This has been said in this regard by the Minister of the Interior, Fernando Grande Marlaska, at the press conference he has offered together with the Minister of Health, Salvador Illa.
Marlaska assured that yesterday, Sunday "there was no impunity", although a pedagogical task was carried out by the security forces on that first day of relief from confinement for children.
«99% of parents were responsible. Obviously there were moments, absolutely unsupportive behavior.
I want to remember those fathers and mothers who yesterday endangered the health of third parties, but also of their children, "said the Interior Minister.
As he said, "the data collected indicates that citizen behavior has been exemplary", but added that the "case of non-compliance has been very extensive", from complete family units, in which not only an adult went out into the street, until groups of children playing together o parents in group chatting with each other.
Illa also referred to a "99%" of Spaniards who complied "in an exemplary manner", but noted that they will be "very vigilant so that there is no abuse«.
«We are convinced that this will be correctedr, that this minority will correct this behavior. And if not, we will take steps to make it so", Has pointed to questions from journalists.