Triathlon News
Santander Triathlon Series, Castellón will live its fifth edition on July 3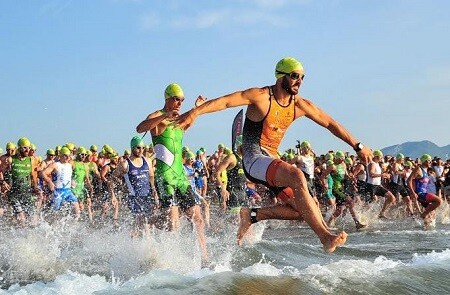 Santander Triathlon Series Castellón will live its fifth edition on July 3
Santander Triathlon Series Castellón presents the details of what will be its fifth edition. Scheduled for July 3, the competition will be the third event of the Santander Triathlon Series circuit, after opening season in Valencia on June 4 and going through Madrid on June 18 and 19.
New distances and modalities
With the El Grao de Castellón Promenade as the epicenter of the event, the Castellón Triathlon returns this year with three scheduled distances: Olympic (1.500 m / 38 km / 10 km), Sprint (750 m / 19 km / 5 km) and Supersprint (350 m / 9,5 km / 2,5 km).
The Supersprint can be completed individually, in pairs or by teams of three that cover the three disciplines together with the new 123. In addition, the Triathlon for Us will be released, intended to start the female athlete in this sport. Regarding the Sprint and Olympic, you can compete individually or for relays.
4 of April: Opening of inscriptions
The Castellón Triathlon plans to open registrations on April 4 through the website: www.santandertriathlonseries.com