Sara Bonilla Spanish Duathlon Champion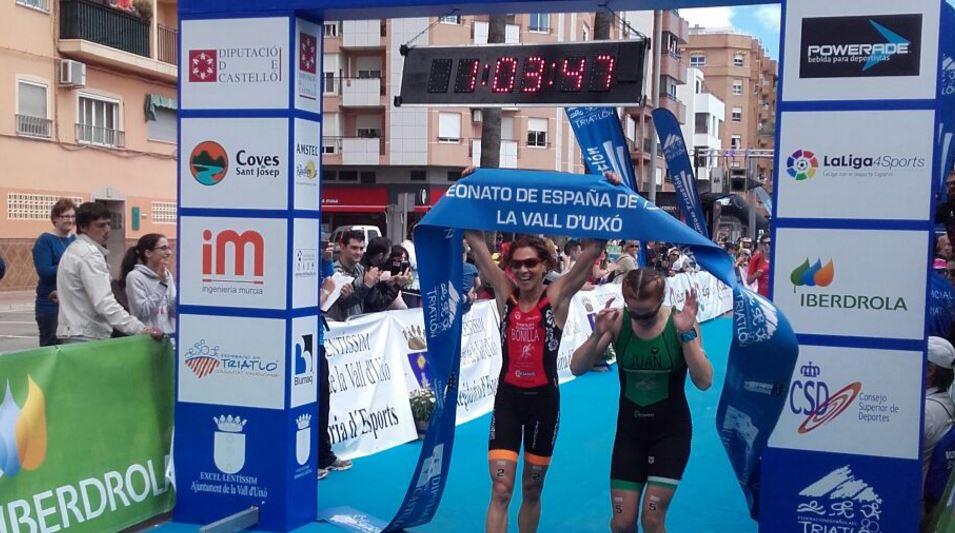 {wbamp-meta name="image" url="/images/stories/news/sarabonilla-champion-spanish-duatlon-2017.JPG" width="450″ height="350″}
The victory in the test was for the Venezuelan Joslyen Brea of ​​the new champion of Spain Sara Bonilla silver for the Valencian Noelia Juan and Sonia Bejarano took the bronze.
After the exciting male career the feminine one has been disputed where there has also been intense competition. The exit has been given to the 13: 45, with the last minute loss of Paula Garcia for some discomfort in the knee. From the first meters Sara Bonilla and Sonia Bejarano led the race although they could not escape alone and a small group of 10 units with Davinia Albinyana, Noelia Juan y Alba Reguillo They pass escapes through the 1,6 km.
As she passed through the second lap km 3,6 Sonia Bejarano had a small advantage over her pursuers ... and she escaped to T1 with a few seconds over a small group formed by Bonilla, Albinyana, the sisters Brea and Noelia Juan, Carolina Sitges and Maria Varus.
The seven duathletes do the 20km together and reach T2 with enough of an advantage to play the race. The Valencian Noelia Juan is the first to leave T2 followed by Joselyn Brea María Varo and the rest of the breakaway companions. 20" from them is done by a small group made up of Laura Gomez and Carolina Sitges.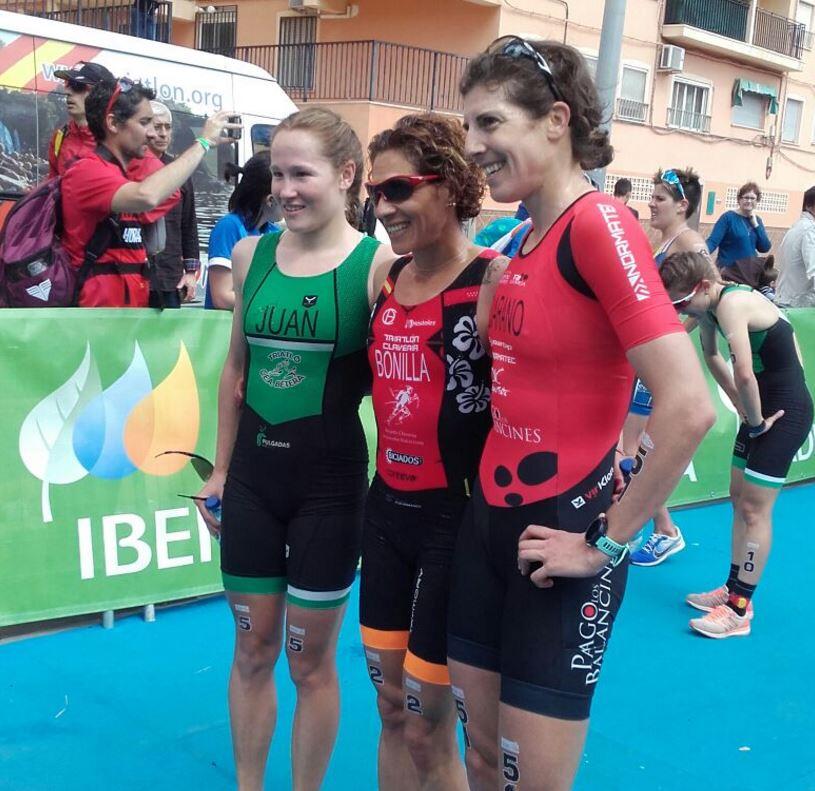 Finally victory in the race to Joselyn Brea... Y Sara Bonilla has been proclaimed Champion of Spain, followed by Noelia Juan silver medal and Sonia Bejarano bronze medal. Fourth has been Davinia Albinyana and fifth Maria Varo.
Classification Championship Spain Duathlon 2017
| | |
| --- | --- |
| Athlete | Time |
| Joselyn Brea (Venezuela) | 1:03:34 |
| Sara Bonilla | 1:03:47 |
| Noelia Juan Pastro | 1:03:48 |
| Sonia Bejarano | 1:03:51 |
| Davinia Albinyana | 1:04:04 |
| Maria Varo | 1:04:14 |
| Edymar Daniely Brea | 1:04:16 |
| Marta Cabello | 1:04:44 |
| Carolina Sitges | 1:04:53 |
| Laura Álvarez | 1:04:54 |
Photos @triatlonnoticia