Sara Guerrero wins the European Cup in Rzeszów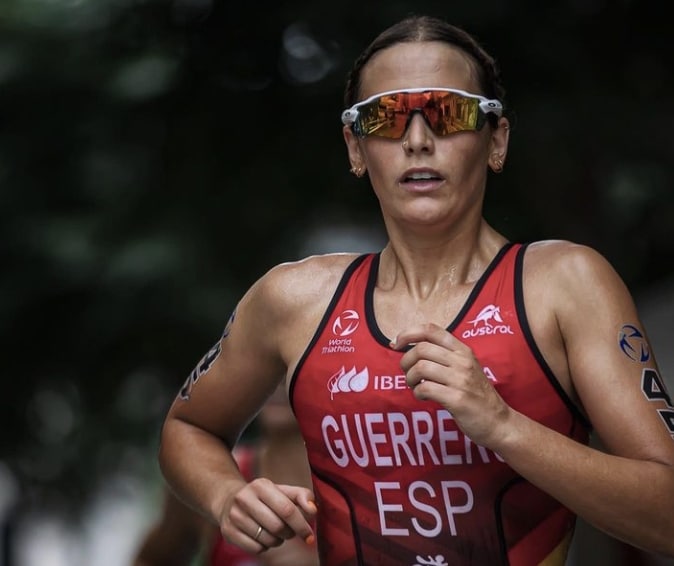 The Spanish triathlete Sara Guerrero has won the victory in Triathlon European Cup in Rzeszów(Poland)
The test has been disputed under the olympic modality, with 1.500 meters of swimming, 40 kilometers of cycling and 10 kilometers of running.
In the female category, victory has been for Sara Guerrero, with a time of 2 hours, 2 minutes and 26 seconds. has followed him anouk sterkers from France with 2:04:10 and in third place, the British Hollie elliott with 2: 04: 19.
Together with Sarah, Maria Casals he finished in sixth place with a time of 2:04:49. The third Spanish in competition, Lucia Acosta Suarez, did not finish the race.
In the men's event, the Spanish competed Andrew Hilary who finished the test in position 25 and Stephen Basanta which was 34th.
The victory was for simon henseleit followed by Tjebbe Kaindl and by Nathan Lesmann 3st.
Top 10 female
| Pos | Name | Final time | Time difference | Country |
| --- | --- | --- | --- | --- |
| 1 | Sara Guerrero Manso | 02:02:26 | - | ESP |
| 2 | anouk sterkers | 02:04:10 | + 1: 44 | FRA |
| 3 | Hollie elliott | 02:04:19 | + 1: 53 | GBR |
| 4 | Martha Lagownik | 02:04:29 | + 2: 03 | POL |
| 5 | Joanna Wozniak | 02:04:39 | + 2: 13 | POL |
| 6 | Maria Casals Mojica | 02:04:49 | + 2: 23 | ESP |
| 7 | Iona Miller | 02:04:54 | + 2: 28 | GBR |
| 8 | Ellie White | 02:05:11 | + 2: 45 | GBR |
| 9 | Barbara DeKoning | 02:05:22 | + 2: 56 | NED |
| 10 | Katrien Maes | 02:05:39 | + 3: 13 | BEL |