Sara Pérez Sala will be at the Canadian Open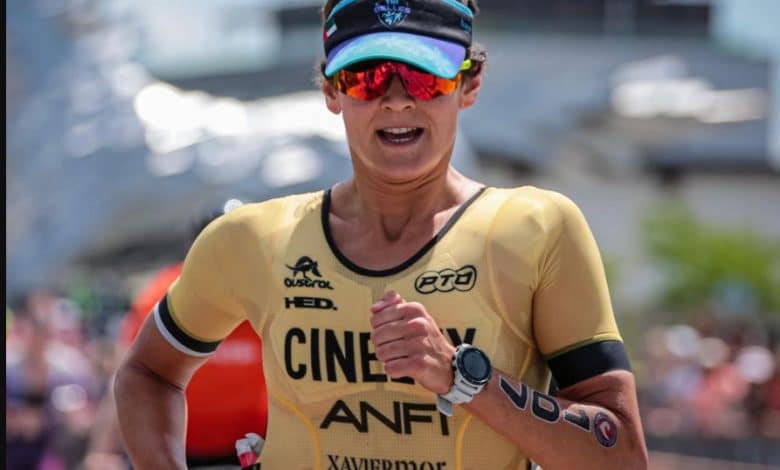 The PTO has released the list of female triathletes who will be on the Canadian Open, the inaugural test of the PTO Tours and what will prize 1 million dollars.
The test will be held on Saturday 23 of July, where in addition to the large prize is also at stake a bonus of the 10% in PTO points, a factor that could prove crucial as it is the last qualifying race for this year's Collins Cup.
Will be some of the Top 10 ranked in the PTO Ranking and Laura Philipp, Taylor Knibb, Skye Moench, Emma Pallant, Jeanni metzler o Paula Findlay.
But we will have to take into account triathletes like Sara Pérez, Holly Lawrence o Chelsea Sodaro andAmong others.
Sara will be the only Spanish representative in the test.
List of participants
LAURA PHILIPP
TAYLOR KNIBB
SKYE MOENCH
EMMA PALLANT-BROWNE
JEANNI METZLER
Paula Findlay
JACKIE HERING
HOLLY LAWRENCE
RUTH ASTLE
Chelsea Sodaro
Tamara Jewett
JOCELYN MCCAULEY
SARA PEREZ ROOM
ELLIE SALTHOUSE
FENELLA LANGRIDGE
LOUISE BAPTIST
ASHLEIGH GENTLE
LUCY BUCKINGHAM
JODIE STIMPSON
SARAH CROWLEY
HANNAH WELLS
NIKKI BARTLETT
LAURA SIDDALL
LOTTE WILMS
MARJOLAINE PIERRE
PAMELLA OLIVEIRA
JULIE DERRON
ELISABETTA CURRIDORI
DANIELLE LEWIS
LAUREN BRANDON
ANNE REISCHMANN