Sara Pérez second in the Clash Daytona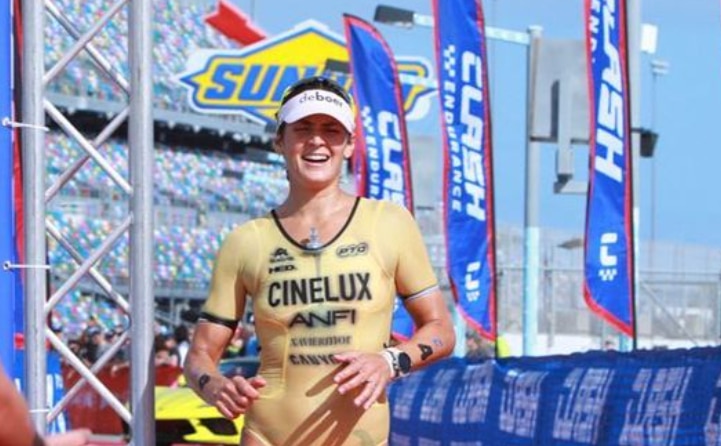 The Spanish triathlete Sara Pérez has achieved second place today in the Clash Daytona.
One more season has been played in the daytona nascar speedway the Clash Datyona, a triathlon test over the distance of 1,6 km of swimming, 60,3 km of cycling and 13,2 km of running on foot in the professional test.
The competition has been very fast and Sara has always been in the leading positions.
First out of the water was Valerie Barthelemy followed by Sara with a 30 second lead over Chura Haley, Julie Derron and Bendix Manson.
In the cycling segment, the Spanish woman was in the lead, reaching T2 with a 35-second advantage over Derron, Haley and Manson and with 1:20 over Angelica Olmo.
In the running race Angelica Olmo He was reducing the advantage to take the lead at kilometer 5 and to finally go alone and win the test with a time of 2:40:06.
second was Sara Perez (2: 40: 39) and third Julie Derron (2: 41: 55)
Click on the image to see the video of the goal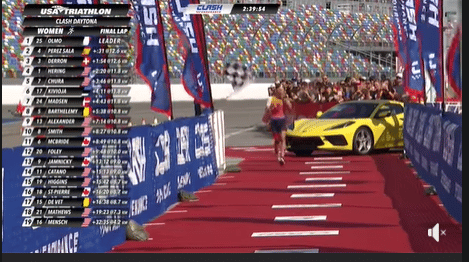 More information shortly