Triathlon News
Sara Pérez second in the Madrid Road Cycling Championship
The competition was the II Grand Prix Bicycles El Bicho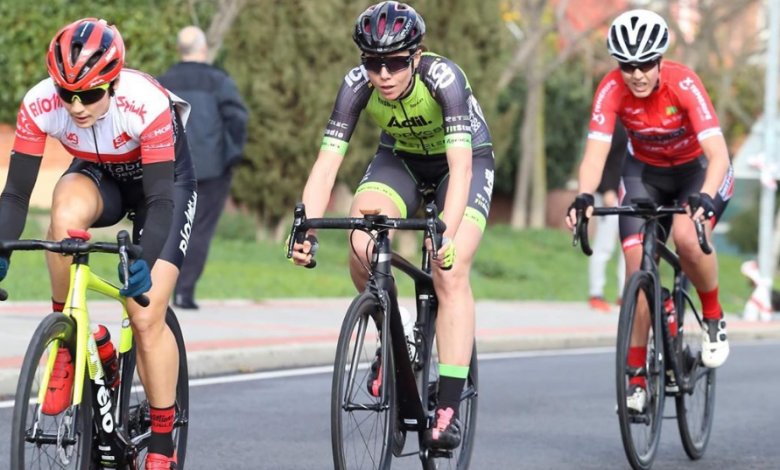 The international triathlete Sara Pérez has participated this past weekend in the Madrid cycling championship in route, ending in second position
Sara, who already has her sights set on the next WTS and World Cup competitions, is preparing the season thoroughly, so she has chosen such a test to get ready.
The competition was the II El Bicho Bicycle Grand Prix
The test that was held in Fuenlabrada, consisted of a 61 kilometer circuits, where they took 10 laps to a 6,1 km circuit
In the elite women's event you could see a hand between Almudena Montalvo (Fitstudio) and Sara Pérez (Río Miera-Meruelo), who left the main group from the first bars, always collaborating together until the last lap in which the first forced the machine and went solo to the finish line.
The drawer completed one Ana dillana (Tenerife Bike Point-Spanish Pizzeria) who was at the beginning of the escape with both of them, and who after going off the hook knew how to hold third place, despite riding for many laps alone.
In social networks Sara published
«SECOND IN THE CTO MADRID 🚴‍♀️🚴‍♀️😊
Very happy with Saturday's race. Finally second after @mune_fitstudio He released me at the start of the last lap (very good race 💪). Now wanting to continue training and get strong again that there is little left to start the tris.«