The World Half Marathon in Poland is canceled by the Coronavirus
The test that would have to be held on March 29 has been postponed to October 17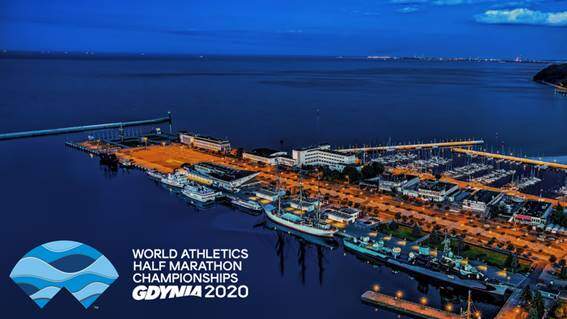 One more sporting event has been canceled due to the crisis of coronavirus, after the Paris half marathon and marathon of rome They have suspended this edition, now it's time to half marathon world
This test was to be held in Gdynia (Poland) on March 29. The authorities and the World Athletics have reached an agreement to postpone it to October 17 if the coronavirus crisis is solved
In addition to the World Cup with elite runners, a popular event was held in parallel with 25.000 registered.
The spread of this virus "is at a worrying level in many countries", so all major events "need to be reviewed".
The organizers comment that the "Current international situation would have seriously compromised the event as many countries are restricting international travel.
They are also invoking quarantines and advising citizens and event organizers to avoid mass meetingss ".
In addition, they explain that it has been taken into account "the health and well-being of athletes, officials and spectators" when making this decision.
It is a difficult decision
The organizers conclude that they hope that this "difficult decision" will allow the Half Marathon World Championship to be held next October.
Italy the most affected country
Italy is the country most affected in Europe by the Coronavirus, yesterday we learned that the marathon of Rome plus 3 classic cycling tests, in addition to the football and basketball league matches that will be played behind closed doors.
Last week was also affected the Paris half marathon, canceling before its celebration.
The Barcelona marathon in the spotlight.
Although the organizers claim that the test will be played, we see more and more sporting events outside our country that are being canceled.