The positive of the Ukrainian triathlete is confirmed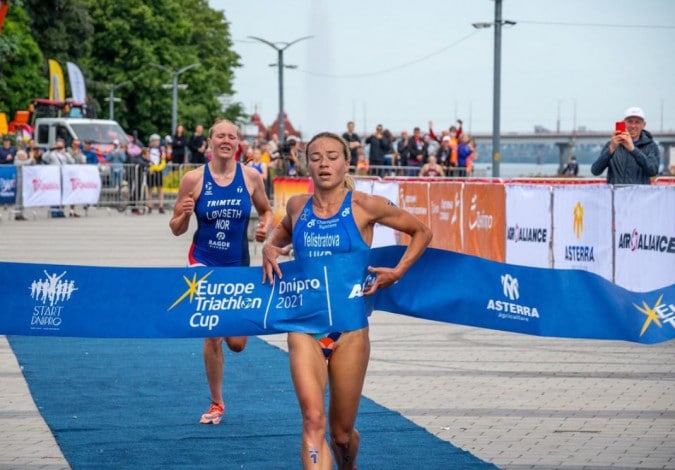 The International Testing Agency (ITA) has confirmed the positive of the triathlete Yuliya Yelistratova .
Yulia is I was qualified for Tokyo but they did not let her participate in the test for the provisional suspension for having tested positive in a Triathlon Cup held in Ukraine in July.
He won this test in which he subsequently tested positive for EPO
Due to the time required between the detection and the publication of the results, it was decided to withdraw it from the triathlon competition of the Tokyo Olympics, after the prohibited substance was found.
Now, that the positive has been confirmed, the Ukrainian athlete winner of 3 World Cups will be sanctioned and will surely put an end to her sports career
This is the ITA statement on the update of the file
"Another sample obtained from the athlete returned an AAF for recombinant erythropoietin (EPO) (S2. Peptide, hormones, growth factors, related substances, and mimetics).
The additional sample was collected by the ITA under the International Olympic Committee Control Authority during an out-of-competition anti-doping control on July 23, 2021 in Tokyo, Japan.
The result was reported by the Tokyo AMA-accredited laboratory on July 28, 2021.
Given that the athlete was already provisionally suspended when the second AAF was reported and that she was no longer at the Olympic Games in Tokyo 2020, the case was referred to the World Triathlon. for the management of follow-up results."