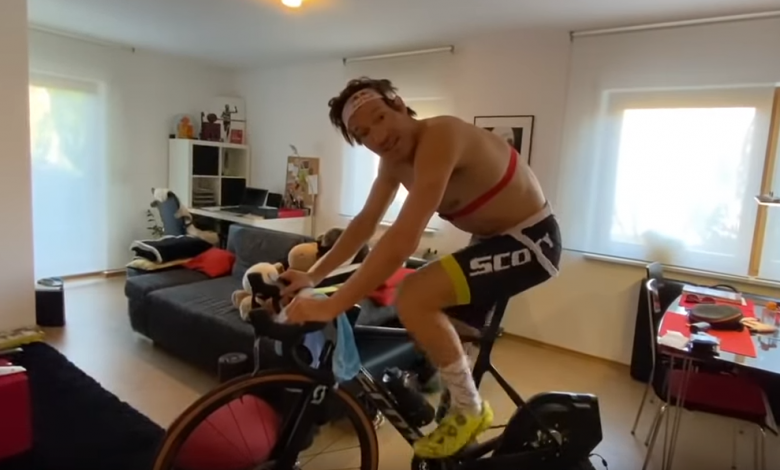 The German Sebastian Kienle, World champion IRONMAN in 2014 has published a video on his social networks, explaining how he is training at home, due to the confinement of the Covid-19
"It is the first time in 20 years that I have not had a career, the longest time I have not been in a pool, etc.
Of course, everything is relative… I hope you don't stop dreaming " commented.
In the video you can see how train on the rollerMakes mobility exercises, use the gums. In Germany they do allow you to move around with your bicycle near your home, so take the opportunity to go out and ride.
In the video Sebastian comments. That he feels lucky to be able to go out at least to get the air, since, in countries like Spain, where he was recently, confinement is much harder.