Sebastian Kienle wants to retire in style, will compete in the Norseman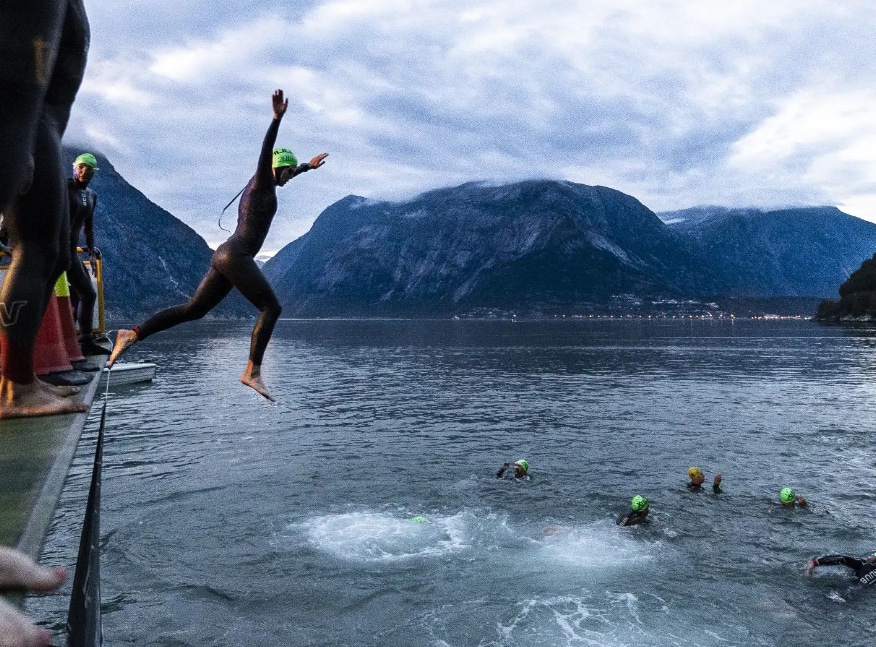 The German triathlete Sebastian Kienle He will retire this season and little by little he is revealing his calendar.
Kienle, 38, has confirmed in a video that he will compete in thel Norseman XTreme Triathlon, one of the most extreme triathlons in the world.
The test will be held on 5 August with one of the best known starts in the triathlon world jumping from a ferry into the cold waters of the Eidfjord.
He has a clear objective to win the test.
Kienle commented: "This race is a unique challenge for me and the best way to withdraw from the competition.
I have worked my whole life to improve myself and now I want to prove to myself that I can complete this challenge"
The Norseman XTreme Triathlon consists of 3,8 km of swimming in the icy waters of the fjord, 180 km of cycling with 5 ascents and 42 km of running with 17 km of continuous ascent to reach Mount Gaustatoppen, at an altitude of 1850 m. .
In total they will have to climb 5.235 meters of unevenness
His season will begin at IRONMAN New Zealand on February 18. He will also compete in Challenge Wanaka and in the Zarautz Triathlon in our country.
Learn More https://nxtri.com/