Sergio Baxter fifth in the Caorle European Cup
Iratxe Arenal has been the best in females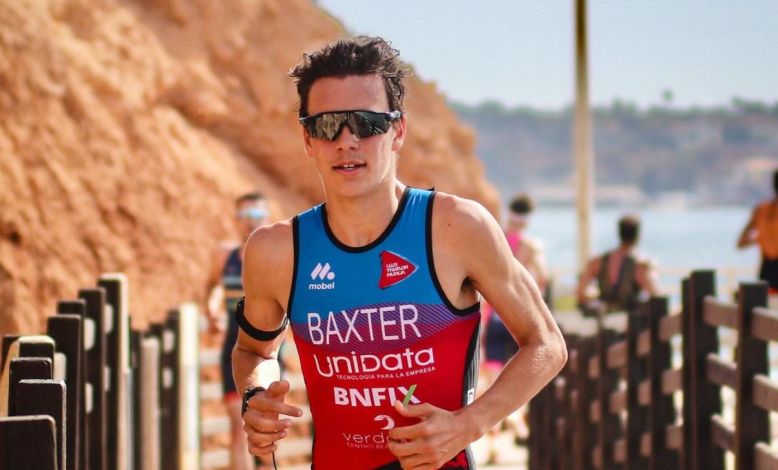 Today has been disputed in the Italian city of Caorle the Triathlon European Cup where Spain has had the presence of 11 athletes with Xisca Tous and Sergio Baxter at the head of our Triarmada.
In the men's category, the victory of the test has been for Csongor Lehmann with a time of 53: 20 followed by Michele Sarzilla (53: 23) and by Tom Richard (53: 28) in third position.
Sergio Baxter (53:41) was the best Spaniard with the final fifth place.
In the women's test the victory was for Lena Meibner with a time of 59: 14 followed by Read Coninx (59: 15) and by Emma lombi (59: 20) in third position.
As for the Spanish, the best classified has been Irenal Arenal 14º and Marta Pintanel 15 º
Spanish Classification
| | | | |
| --- | --- | --- | --- |
| Pos | First Name | Last Name | Time |
| 5 | Sergio | Baxter cabrera | 0:53:41 |
| 42 | Angel | Sanchez Carreras | 0:55:54 |
| 65 | Daniel | Tolosa Aguelo | 0:58:39 |
| 68 | Enric Joan | Weaver | 0:59:43 |
| 14 | Iratxe | Arenal Arribas | 1:01:13 |
| 15 | Marta | Pintanel Raymundo | 1:01:34 |
| 26 | Sara | Manso Warrior | 1:02:01 |
| 27 | xisca | All | 1:02:03 |
| 31 | Noelia | Juan | 1:02:18 |
| 32 | Sofia | Aguayo Mauri | 1:02:22 |
| 43 | Laura | Rodriguez Salinas | 1:03:28 |