Dextro-Energy World Series by Kitzbühel WCS without Gómez Noya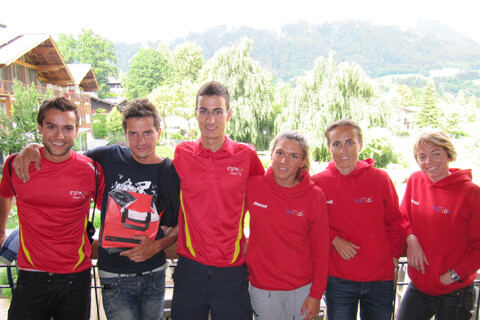 Just two weeks before the second event of the Dextro - Energy World Series was held at the Casa de Campo in Madrid, triathletes from the Spanish team are leaving today for Kitzbühel (Austria) to participate in this year's third event of the Series World.
Javier Gómez Noya, current Triathlon World Champion has dropped out of this test. We will be able to see him compete in the European Triathlon Championship that will be held next weekend in Pontevedra.
The test will be held next Saturday 18 and Sunday 19 June and will be the second scoring event this year for the second Olympic qualification period of the London 2012 Games.
To see the live test: https://triathlonlive.tv/
The FETRI Technical Directorate has summoned 7 triathletes (three women and four men) to compete in this event.
The list of summoned in the female elite category is as follows:
- Ainhoa ​​Mura
- Zuriñe Rodríguez
- Marina Damlaimcourt
The list of summoned in the male elite category is as follows:
– Ivan Raña Fuentes
- Mario Mola Diaz
- Ramón Ejeda Medina
As Team Leader, the Technician of the Spanish Triathlon Federation, Joan Mayol, will attend
To see the full call: http://kitzbuehel.triathlon.org/en/elite/start_lists/
Source: FETRI