Montreal World Triathlon Series and LD World Series postponed
The current situation with restrictions around the world has been the reason for the postponement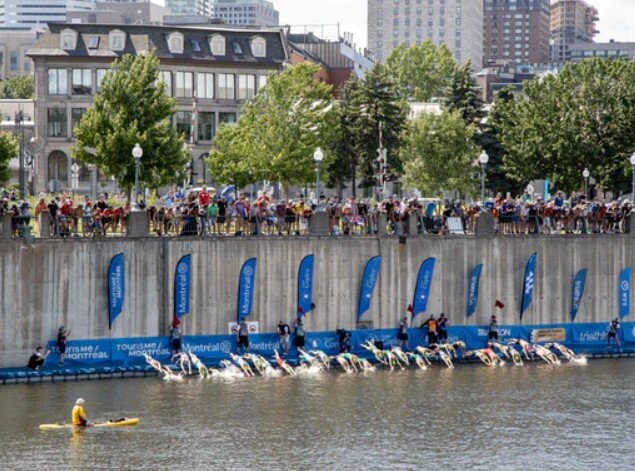 The organizing committee of the World Triathlon SeriesMontreal, have decided to move the event from August 13 to 15, 2021, in order to allow a little more time to ease travel restrictions around the world.
The organizers of World Long Distance Triathlon Championship 2021 in Zofingen have also announced that the event, scheduled for May, will be moved to September 19.
Canada the epicenter of triathlon after the Olympics
Right after the Tokyo Olympics this summer, the world's best triathletes will travel to Canada to compete in the WTS triathlon.
The week before Grand finale of the Triathlon World Championship in Edmonton, the best triathletes in the world will meet in Montreal for an event that will make its debut in the Series: the format Eliminator, with eliminatory, playoffs and final.
Unfortunately, and since the new dates are close to the Tokyo 2021 Paralympic Games, Montreal will not host a World Triathlon Series this year, as planned.
The LD World Cup also postponed
On the other hand, the organizers of the 2021 Powerman Triathlon XNUMX Long Distance Duathlon World Championships in Zofingen have requested to postpone the event May to September 19, 2021.
This request is due to ongoing travel restrictions and the current COVID situation in Switzerland, which has quarantines in many countries.
The Long Distance Duathlon World Championship will follow the 2021 Almere-Amsterdam Multisport Triathlon World Championship.