Skechers opens its first Flagship store in Madrid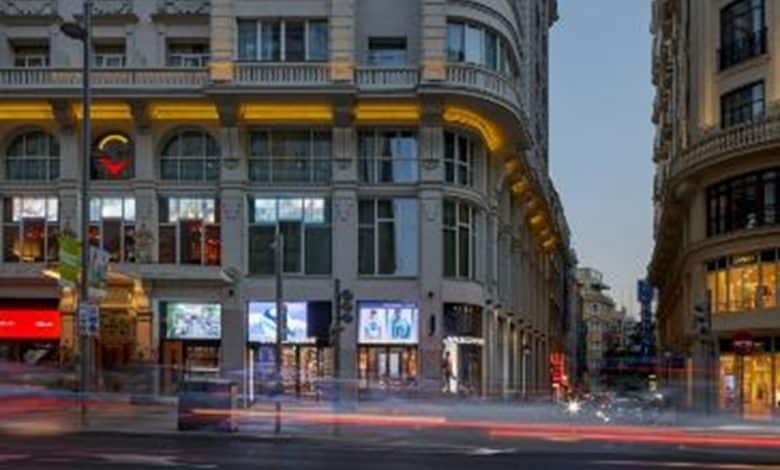 Skechers, the third largest sports footwear brand in the world, has expanded its presence in Spain with the opening of a flagship store in Gran Via.
Designed to showcase Skechers' extensive offerings and innovative comfort technologies, this new 774 m retail store2 will serve the various buyers from one of the most desired shopping areas in Spain by fashion firms.
«Historically, Skechers has always achieved an excellent rate of growth in the Spanish market.
In the last six months, we have registered a new increase in sales, which has further activated us to develop new plans that we believe will help maintain that trend in the future.Txerra Diaz said, country manager Skechers USA Iberia, SL
«Our debut on the famous Gran Vía in Madrid will amplify the presence of our brand and will allow both locals and tourists to try our renowned and comfortable collections."
"Skechers has a plan to reach $10.000 billion in annual sales by 2026. To achieve this goal, we continue to invest in key markets, including expanding our European distribution center and strategically opening major retail stores such as this new flagship store in Madridsaid David Weinberg, chief operating officer of Skechers.
«The Gran Vía store will serve as a showcase for our product, from the new Skechers Hands Free Slip-ins™ to our fashion shoes for men and women, our Performance running and golf shoes and our special models for work, as well as footwear for children and the new clothing collection that we are developing.
We believe in our products and in the future of our brand in Spain, and we feel that this beautiful store will serve as a key element in the growth of our business in the country.«.
Designed to display all Skechers shoe collections, offer clothing and accessories, and provide the best service to those looking for a store specialized in high performance sports, the new space of Gran Via 31 It will maintain the design of the brand's main retail stores, but with nods to the local Madrid style.
Thus, the store is a reinvention of mid-century modernist design, with personalized chandeliers and a multitude of technological details, such as a full wall of video screens, LED screens distributed throughout the store and colorful light boxes to highlight the latest releases of the firm.
From fashion models to footwear lifestyleFrom high-performance technical sneakers for athletic enthusiasts, Skechers' offering continues to grow and refine with distinctive company-designed and patented comfort innovations like Skechers Hands Free Slip-ins Technology™, Massage Fit® Technology, Skechers Arch Fit® Technology, Skechers Max Cushioning® Technology, Skechers Hyper Burst® Technology, Skechers Air-Cooled Memory Foam®, Skechers Relaxed Fit® Technology and Skechers Stretch Fit® Technology.
This flagship store it joins 61 other Skechers retail spaces across Spain, including 14 stores in Madrid and the key Carrer de Portaferrissa location in Barcelona.
In addition, the brand's collections are also available to customers at more than 525 Skechers stores in the United States, at more than 3.800 international stores, at Skechers.com and at major retail centers around the world.