The biggest popular triathlon circuit returns: Škoda Triathlon Series 2015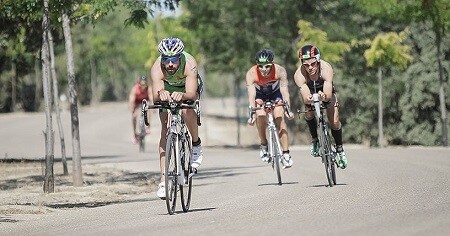 After traveling 10 cities in the 2014 season, returns, one more year, the largest triathlon circuit in Spain.
ŠKODA Triathlon Series rNew your bet in the triathlon for all and does it touring the country with tests available to all types of athletes.
In the absence of the last destinations to be confirmed, ŠKODA Triathlon Series already has 10 cities that will be part of the circuit this 2015 season. They are the following: Madrid, Castellón, Barcelona, ​​Tarragona, Palma de Mallorca, Seville, Getxo, Gavà, Málaga and Gijón.
Exit kick in Madrid
The starting gun will be the 27 and 28 of June at the Casa de Campo in Madrid. There, ŠKODA Triathlon Series will live a new edition of the Triathlon Villa de Madrid that, with a wide range of distances, from the Supersprint to the Half, will gather thousands of athletes on a weekend of party for the triathlon. It will be the first date of the ŠKODA Triathlon Series 2015 tour. This is your calendar!
- June 27-28. Madrid.
- July 5th. Castellón.
- July 19. Barcelona.
- August 8. Tarragona
- September 6. Palma de Mallorca.
- September 13th. Port of Seville.
- September 20. Getxo - Bilbao.
- September 27th. Gavà.
- 4th of October. Malaga.
- October 11th. Gijón.
Dare yourself! Choose your goal. More information: www.skodatriathlonseries.org