Triathlon News
1.300 triathletes in the ŠKODA Triathlon Series Tarragona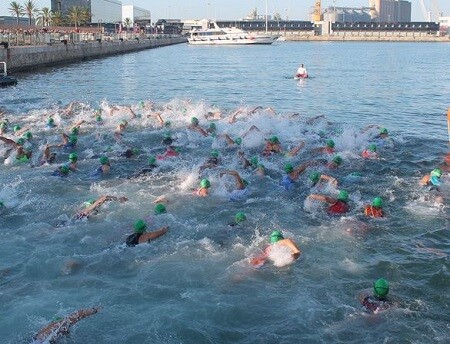 This weekend, August 9 and 10, Tarragona hosts the fifth event of the popular Skoda Triathlon Series triathlon circuit.
The test, one of the classic national calendar, will bring together about 1.300 athletes in a popular competition available in two distances: Sprint (750 m / 18 km / 5 km) and Olympic (1500 m / 36 km / 10 km).
With the Port of Tarragona as the main stage, the event will feature seven scheduled departures in two consecutive days: three on Saturday and four on Sunday.
Objective: a better sporting experience
After living a successful edition in 2013, this year the Tarragona Triathlon has polished all the details to offer a better sporting experience to the participants.
Changes such as the elimination of the passage on the tracks in the cycling segment, the programming of less numerous exits in swimming or the new race circuit on foot, totally free of cobblestones, will be protagonists of the competition.
A great poster
In case any incentive was missing, the Triathlon of Tarragona will have a great sign. The Catalan Albert Parreño, Spanish aquatlon champion, who achieved victory this year at Triatló de la Vila, will be at the starting line to try to overcome a new challenge. The triathlete will play the test in both distances, sprint and Olympic, to fight for a double victory that would put him at the head of the circuit with three wins.
Next to him, there will also be top-level athletes like the paratriathlete Dani Nafría, Laura Gómez, one of the great promises of the national triathlon, or Anna Flaquer, who will look for his second triumph in the Skoda Triathlon Series after winning at the Triatló de La Vila.
Enjoy triathlon Choose your goal!
More information: www.skodatriathlonseries.org