Triathlon News
The solidarity of sportswear brands to combat the coronavirus
Several brands are starting to manufacture face masks for hospitals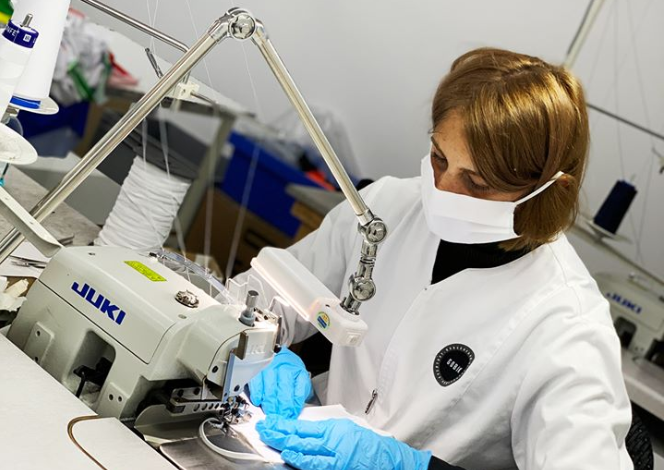 We have already seen how society is overturning and helping with movement #yomequedoe home.
Also from the field of sport are sharing workouts, virtual meetups, direct on social networks to make everything much more bearable in the confinement by the alarm state of the Covid-19 coronavirus
Now various companies in the sector, which are dedicated to the manufacture of sports equipment such as Santini, Austral o Gobik have converted their facilities to manufacture the sanitary material much needed.
Austral, published on their social networks
Today we have changed the shirts for masks. In collaboration with the geriatric centers of Cantabria, we are going to try to contribute our grain of sand to beat the virus. 11.000 masks are already on the way
Gobik, published
"The Gobik squad steps forward.
We spontaneously and voluntarily join the effort of our brand and the multitude of companies around us.
Thus, Gobik temporarily adapts its structure to be able to manufacture around 2000 medical gowns and protective masks daily, and they will start to be delivered as early as Saturday morning.
Our only objective, to protect those who protect us every day. Because their work is the most important. Today more than ever.
Thanks for being there and taking care of us! »
Santini
The Italian brand dresses teams like Trek Segafredo, Boels Dolmans, is Official IRONMAN Patner
And it has also stopped its production to manufacture masks to mitigate the spread of the coronavirus. The idea, which will begin to take effect from Monday, is to produce a total of 10.000 masks daily.
From Triathlon News we thank you for this initiative