Sondre Moen breaks the European record for the hour by running more than 21 km
The record was set in 1976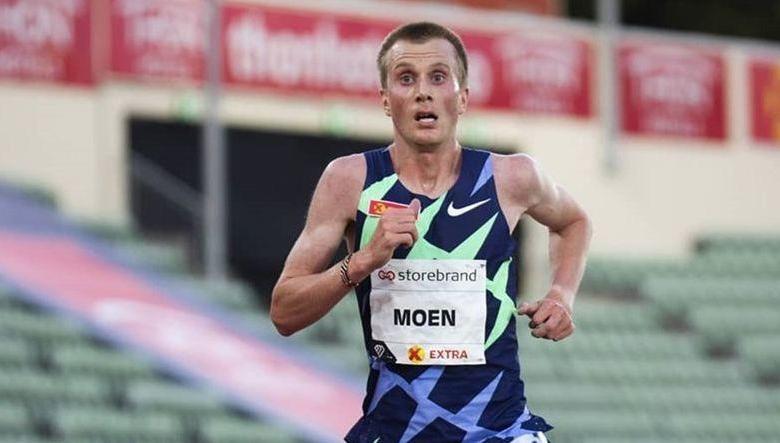 The Norwegian athlete Sondre Moen has broken this Friday, August 7, the hour record running 21.131 meters.
He has completed almost 53 laps to the track, beating the record set in 1976 by the Dutchman Jos Hermens, he completed 20.944 meters in 60 minutes.
This record was made at the Kristiansand Stadium with a small audience and located at the foot of the track, on XNUMXrd street.
As it did?
To get it a car accompanied Moen during the 60 minutes on Calle 4, recording everything and giving him instructions.
It must be taken into account that since the car does not go along the athlete's route not considered foreign aid (although it could have influenced the rhythm) and therefore will not interfere in the homologation of the record according to Leonnoticias.
The Norwegian already had this record in mind since on June 12 he already ran 25 km in 1:12 which made him see that he was ready to try to break this record
The strategy
His strategy was very clear, trying to go through the first 10 kilometers in a time of 28:48 and then maintaining the highest possible pace.
Moen more than succeeded, passing the first 10 km in 28:35 in 25 laps and always staying ahead of the record.
The world record in the distance of 21.285 meters, is held by the Ethiopian Haile Gebrselassie 2007 since.
He also broke the 20 km track record
In addition to this mark, he managed to break another record, that of 20 km on track achieved in 1990 by Dioniso Castro with 57:18. Moen passed through this distance with a time of 56:32
Sondre Moen at 29 recently also set the European record of 25.000 meters
Mo Farah will try to break this record in September
The British Mo Farah aims to break this world record on September 4, so we will have to be vigilant.